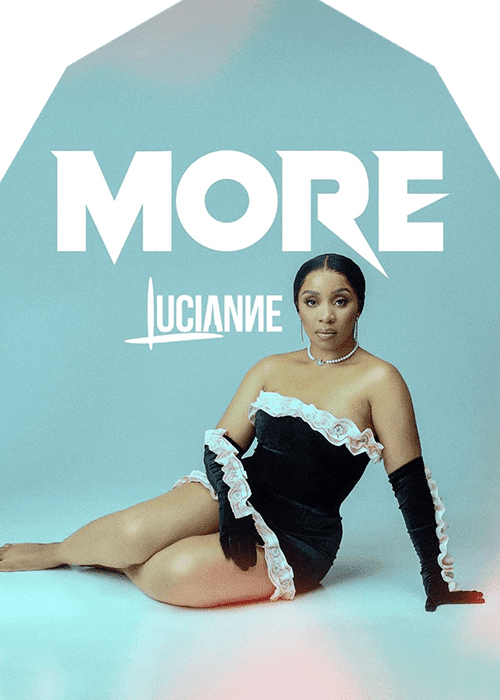 Premiere | All Eyes On Lucianne As She Drops A Magnetic New Single "More" [Official Music Video]
British-Nigerian singer Lucianne drops a new single "More" that incorporates the most exciting melodies. With a powerful yet melodic voice Lucianne weaves a story about a lady who cannot wait to take her emotions out of the virtual and into the real world. She has been expecting the right moment to show the person she loves that she is the one for him in an offline setting and what could be more thrilling than a confession!
"The song speaks about loving someone from a distance for such a long time, that you now need more than that. It is one of my favorite songs and I hope it gives us all the courage to go for what we want," the artist said about the inspiration of the song which came to her through a real-life experience, making it all the more relatable. The music video, directed by Simplicitystudio, reflects the idea precisely, fusing the virtual and the real worlds into the clip all the while the gorgeous songstress sings and smiles gracefully at the audience.
Lucianne is a talented singer-songwriter who incorporates Afrobeats, r&b, and pop into her unique and beautiful music that borders the art of Wizkid, Tiwa Savage, and Ayra Starr. Lucianne has been singing and performing since she was 11-years old and even had a memorable stint on X-Factor UK as a teenager. Her 2016 track "Ijo" featuring Mista Silva garnered support from the likes of BBC 1Xtra, Soundcity TV, and Reprezent Radio.
Later on, Lucianne crossed into the vibrant world of Nollywood where she made a name for herself as an actress, starring in films like Three Thieves (Netflix) and Dark Room. This year, however, Lucianne kicks off on a strong note, dropping a brand-new track. "More" is the embodiment of the artist's thoughts and feelings as well as a delicious mix of genres that leaves nothing more to be desired.
Follow Lucianne on: Instagram – YouTube – Website