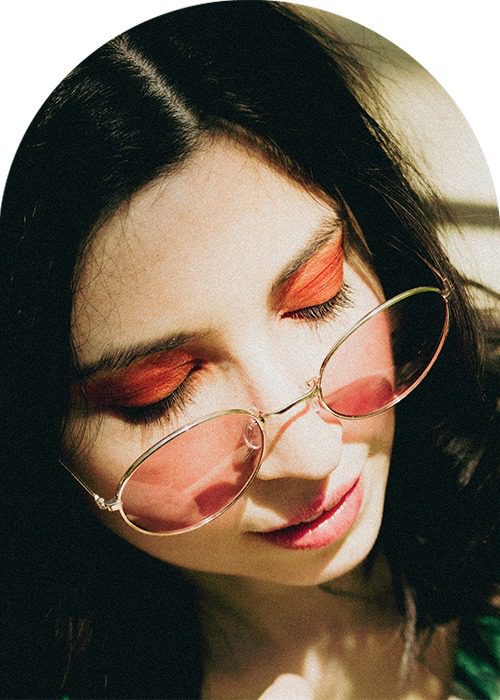 Premiere: Chloe & Seekay Reveal The Gorgeous Electronica-Pop Single "Trixie"
British vocalist Chloe Kay collaborates once again with Seekay, Australian songwriter-producer, for an absolutely stunning single called "Trixie". Boasting powerful yet dreamy vocals, Chloe has totally outdone herself in this minimalistic song, exceeding all expectations. "Trixie" combines a masterfully mixed musical score and fascinating lyrics delivered on a vibrant, lively platter to the audience.
"Trixie" is a follow-up to Reflections, Seekay and Chloe's joint EP which blew up in a matter of days and generated well over 1 million streams globally. "Hold" and "Wiser" are the most popular tracks from this EP. But it was "Rose" that became Chloe's personal favorite: "I really like the idea of love slowly eroding and ultimately dissolving in a long term relationship. I really feel [like] the emotion came through on that track."
Hailing from the UK, Chloe grew up in the middle of the London hustle and bustle, surrounded by all sorts of music. She listened to R&B, funk, pop, soul, classical, hip hop and grunge as her parents encouraged her to develop her talent. Some of Chloe's influences are Prince, David Bowie, FKA Twigs, Grimes. Day in and day out, Chloe put in the time and effort to hone her skills and has certainly arrived at a place where she comfortably shares her magnificent vocals with the rest of the world.
Seekay has also been on fire this year with fresh releases and original music. This is what Chloe had to share about their collaboration: "We shared a similar vision on the type of music we wanted to create.I like the originality of Seekay's work as well. I really like working with people who want to try something different and unique. Seekay's way of working is cool, too. I felt really free to be creative and explore different ideas."
Gorgeous and talented, Chloe has been steadily growing her following through beautiful performances that showcase her angelic voice. "Trixie" is a memorable track that cements Chloe's presence in the electronica-pop music scene, building up anticipation for future creations.
Follow Chloe on: Instagram – Spotify