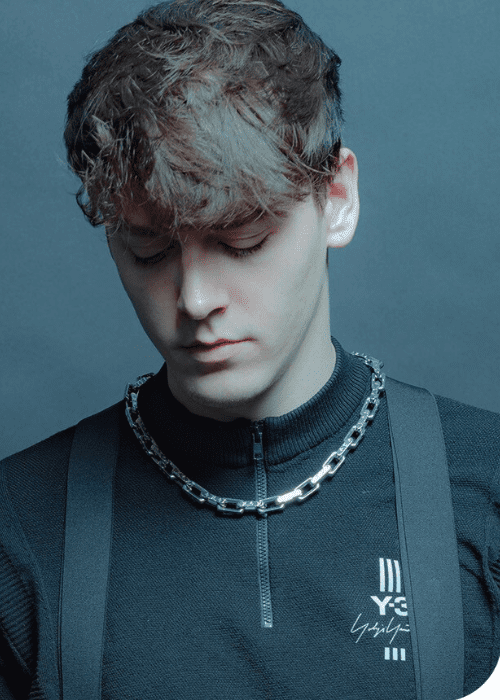 K?D's Shape-Shifting Sound Continues to Evolve in New EP, "Past Life"
K?D, known for his transformative sound and nonconformist approach, has once again pushed the boundaries with his latest EP, Past Life, released via Ophelia Records. This EP stands as the latest testament to his refined vision and innovation in electronic music.
Featuring four tracks, including the previously released single with Nevve, "On My Own," Past Life showcases k?d's exceptional talent as a producer. The EP is a journey through his vivid sound design, highlighting his ability to create immersive and unconventional sonic landscapes.
One of the standout tracks, "Starting From Scratch," demonstrates k?d's embrace of fluttery synths and heavily digitized intros, reminiscent of the styles of electronic maestros Porter Robinson and Madeon. "The Water" takes on a midtempo style, featuring breakbeats and haunting vocals, while the EP concludes with the soul-stirring track "Your World."
Past Life, in its entirety, captures the essence of k?d's sound, blending elements of his early SoundCloud days with the innovation seen in his debut album, CAGE SCRIPT. It not only aligns seamlessly with Ophelia Records' discography but also surprises fans with unexpected elements.
For longtime fans, Past Life might feel like a return to k?d's roots, reminiscent of the era that garnered him attention on SoundCloud. The EP offers a nostalgic nod to his earlier work while showcasing the artist's evolution.
As K?D's discography remains diverse and unpredictable, Past Life is a compelling addition that delivers the unique and boundary-pushing music fans have come to expect from the artist.
Listen to "Past Life" here: