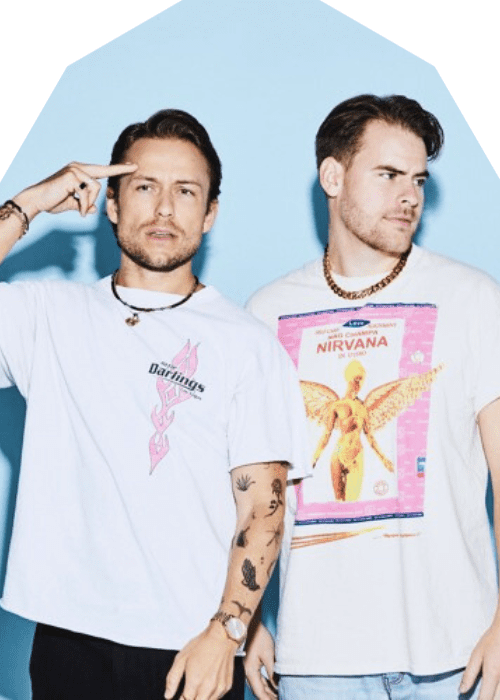 SIDEPIECE Drop Courtside Anthem in Partnership with Golden State Warriors
In a groundbreaking collaboration, SIDEPIECE has joined forces with the Golden State Warriors, bringing their signature sound to the courtside with the release of "Feel The Need." The house music duo, known for their innovative approach to tech house, has partnered with Golden State Entertainment (GSE) to deliver a stadium-filling anthem for the Warriors' home game matchups at San Francisco's Chase Center.
"Feel The Need" has now become a part of the energetic soundtrack at the Chase Center, where the NBA champions, the Golden State Warriors, play their home games under the gaze of seven championship banners. SIDEPIECE's ability to seamlessly blend multi-genre influences into their tech house style is on full display in this track, marking a refreshing and novel addition to their discography.
The single brings a massive mainstage energy, featuring snappy and energetic vocals perfectly tailored for the vibrant crowd atmosphere of a stadium. The bouncy and churning bassline of "Feel The Need" serves as a rhythmic juggernaut, set to energize audiences throughout the basketball season.
To celebrate the release, SIDEPIECE is scheduled to host a special performance in the Bay Area on November 18th. The event will follow the Warriors' matchup against the Oklahoma City Thunder at the Chase Center, providing fans with a double dose of excitement.
Notably, this collaboration with Golden State Entertainment marks the first time a dance music artist has partnered with the organization, showcasing the growing intersection between electronic music and professional sports.
Listen to "Feel The Need" here: