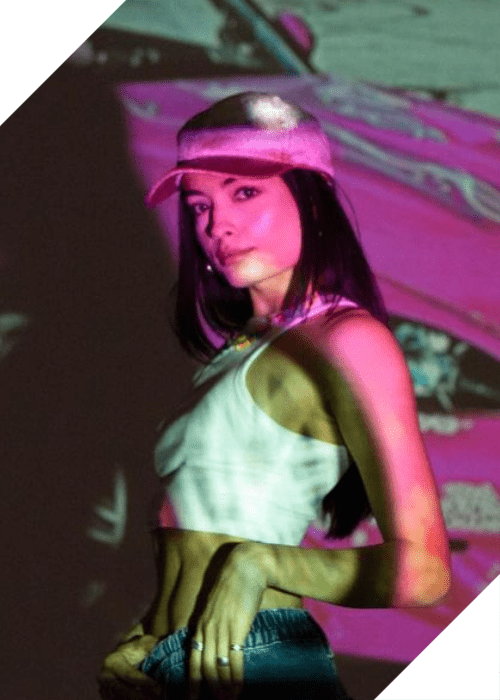 Premiere: Fast-Rising Singer-Songwriter Emily Litta Releases Outstanding New Single Titled "Messy"
Fast-rising singer-songwriter Emily Litta drops her first single of the year, a beautifully composed track that packs a modern and powerful message. The music displays the artist's vivid skills and performing prowesses, making her one of the biggest prospects of pop. Titled "Messy," the song projects a relaxed ambience while making listeners feel enough of the slow-beat pace to make their bodies move.
In terms of the message, Emily Litta shares how much social media affects the perception of people and how they go about abusing the platforms. A smart argument, the artist presents her views on social media, the first side being the intrusive aspect of people obsessing over certain people, making them uncomfortable. The other side is how the received attention can harm a relationship and feed the toxic ego of the recipient. She asks the universally relatable question: "you wanna be the spectator? great so let me put on a show for you." Emilly Litta charmingly manages to merge her fascinating narrative with a perfectly matching sonic vibe of "Messy."
Musically, "Messy" is a modern interpretation of 00s popular rhythmic pop tracks that also influenced and shaped r&b to what it is today. The brilliant artist successfully implements odd and unconventional sounds and textures from start to finish, supported by an infectious background rhythm all throughout. Emily Litta's resonating voice beautifly meshes into the catchy chorus and the result is truly magnificent. Listeners will get the feeling of listening to one of the best musicians in the world, thanks to how high the standards are in every aspect of the track, and that's exactly why we can confidently say that Emily Litta is one of the most promising talents in the game.
Some might say that Emily Litta's magic is due to her international background of coming from Kiwi, Italian and British genes, but her fans believe that it's something more than that. Just like any other great artist, everyone recognizes Emily Litta's greatness from the very first second they hear her music and that's a rare occurrence in music. With a collection of countless singles pushing forward diverse styles, Emily Litta is getting better and better with each new release, and her latest single "Messy" shows just that.
Follow Emily Litta on: Instagram – Spotify – TikTok – Soundcloud