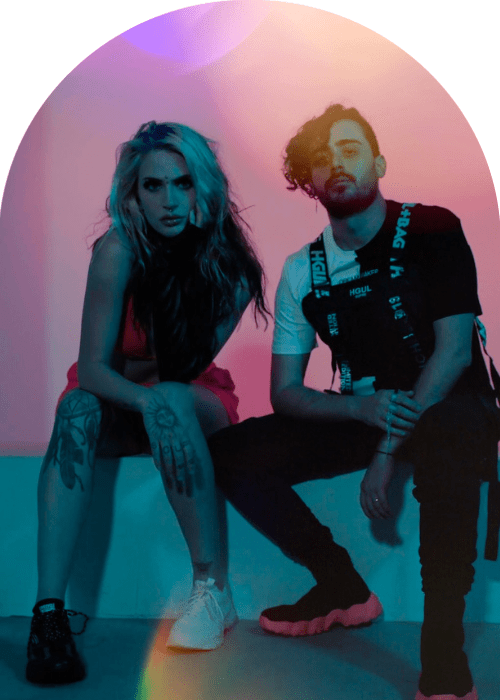 Premiere: Multitalented Electronic Duo Eflorem Drop New JackEl Remix Called "We Belong"
One of the most gifted electronic duos in the scene, Eflorem, release a new remix of JackEl's outstanding single "We Belong" and the LA-based duo completely rearranged the ethos of the song while giving it a signature Eflorem makeover with its jolly melodies and catchy breakdowns. The pair follow up to their recent hit track "With You" that amassed hundreds of thousands of plays across all platforms.
When it comes to remixing a gripping track such as the original version of "We Belong," it's difficult to shift its thrilling ambience to a different one, because of how embedded the core beeping sounds and the hard beats are. However, Eflorem managed to do just that by keeping its psytrance influenced sounds, enhancing it with even more synthed melodies, powerful bass traps and impressive fade outs.
The original version of JackEl's "We Belong" is quite opposite to the new remix, making the audience feel as if they're in a blood-filled vampire rave from the Blade sequel. Eflorem successfully manage to overthrow most of the thrilling ambiance and replace it with their signature jolly-filled sequences that make the listener travel through a futuristic pink-violent reality.
Members of Eflorem, Heather Worden and Dewey McManus, have been a prevalent name in the EDM circuit for some time now with fan-favorite tracks like "Fire", "Breathe" and of course, "With You." Their origins trace back to Boston, Massachusetts where Eflorem was first launched. Since then, the electrifying duo have been composing, mixing and releasing their music while also working on their audio post-production, which has also taken part in successful projects. With the production company, Eflorem focus more on TV channels and finds ways to improve their sound quality. Some of their collaborations include History Channel, Tight Crew, Roger TV, Space Yacht, EMX and more.
A truly original voice in the EDM scene, Eflorem is a unique musical entity and it's evident by their dazzling singles and remixes that fans have been enjoying so much. With already tens of thousands of monthly listeners, Eflorem looks to rise up the electronic genre echelon and prove themselves as one of the best in the game.