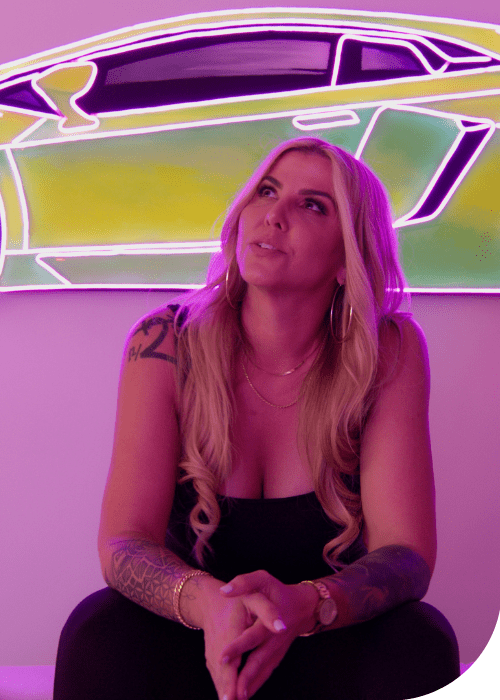 Premiere: Rising Artist Kara Major Shares Positive Message In Music Video For "Everything Works Out"
Up-and-coming electronic musician and singer, Kara Major,shares a new music video for her latest single, "Everything Works Out." The track, infused with energy and positivity, is inspired by Abraham Hicks' teachings on manifestation and delivers a feel-good message to its listeners. Hailing from Hollywood, FL, the talented artist has crafted a distinctive sound that melds electronic beats with introspective lyrics and dynamic vocals, resulting in an extraordinary musical experience.
The video showcases Miami's vibrant nightlife and captures its essence flawlessly. Produced by Black Parrot Media, it features Major in action at the studio. The visuals perfectly depict the city's warm days and wild nights, including scenes of cruising on a yacht and celebrating with her girlfriends by popping champagne bottles. In addition, Kara expresses her gratitude towards Abraham for his guidance, acknowledging that his teachings have had a profound impact on her life, extending beyond just the song "Everything Works Out."
"Everything Works Out" delivers a powerful message about the manifestation of personal outcomes through intent and clarity of desires. Kara hopes that the song will serve as a daily reminder for people to shift their focus towards positive outcomes, rather than getting caught up in unattainable goals. The track follows in the footsteps of "Narcissist," a poignant journey that also carries a message of empathy and understanding for her audience. Drawing inspiration from her own life experiences, Major aims to raise awareness about the human condition of vanity and has created a music video that serves as a "survival guide" for people to steer clear of individuals who exhibit these traits.
Kara finds creative influence in a wide variety of musicians, representing a broad spectrum of genres and styles, including Taylor Swift, Alicia Keys, Alanis Morissette, Jay Z, Drake, Subtronics, Odesza, Kayzo, Joyryde, Martin Garrix, and David Guetta. What she admires most about these artists is their authenticity and ability to express their personal experiences and stories through their music.
Major also finds motivation in the teachings of authors, motivational speakers, and gurus, including Napoleon Hill, Abraham Hicks, Dr. Joe Dispenza, Tony Robbins, Wayne Dyer, and Ekhart Tolle. Their wisdom and knowledge serve as a driving force for her, and she strives to incorporate their teachings into her music, as seen in her latest release, "Everything Works Out."
Watch the official music video on YouTube:
Listen to "Everything Works Out" here: