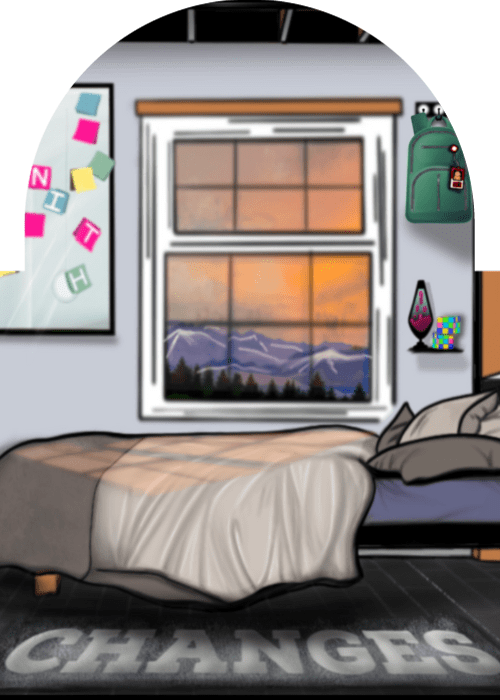 PREMIERE: ZENITH. SPEAKS HIS TRUTH IN THIRD SINGLE "CHANGES"
Promising new talent, zenith., introduces his third single "Changes," following the newly released "Freddy Freddy" and "Skip." Having gone through many life-changing events, the rising artist makes sure that he lives his authentic self and continues being true to who he aspires to be.
"Changes" is the epitome of sincerity and honesty. zenith. delivers a song that comes out on top thanks to its catchy rhymes, groovy beats, and genuine lyrics, "And I see that I'm pretending what I don't want to find/ Am I another bout of panic keep on ticking with time/ I go and go and go and I fall domino/ Now I'm sleeping in the city and I'm sleeping alone/ because it changes so much."
zenith. has a unique storytelling voice that unveils his inner struggles in the most poetic way. "In my eyes it's so tough. It's like I don't know what I want. It's like I'm losing my composure and I don't know where to run," writes the songwriter.
Music has always had the power to heal! Making the most of that power and not letting his past mistakes get the best of him, zenith. tries to embrace his human part and holds on to the good, "I know I'm a good person, at least that's what I'd like to think, but I've really gotten caught up in bad things, bad decisions, bad actions in the past."
Influenced by accomplished musicians such as Taylor Swift, Polo G, Mike Posner, Juice WRLD, and XXXTentacion, zenith. aims to transmit a message of hope with his music, "At the end of the day, I'm just a dude from a small town who wants to share something cool with the world. I want to support people and spread good vibes."
With songs like "Freddy Freddy," "Skip," and "Changes," zenith. tends to find peace within himself and share his creative nature with the world, "I'll keep sharing my authentic self and who knows, maybe one day I could help an entire team of like-minded artists share their stories."
Listen to "Changes" on Spotify: