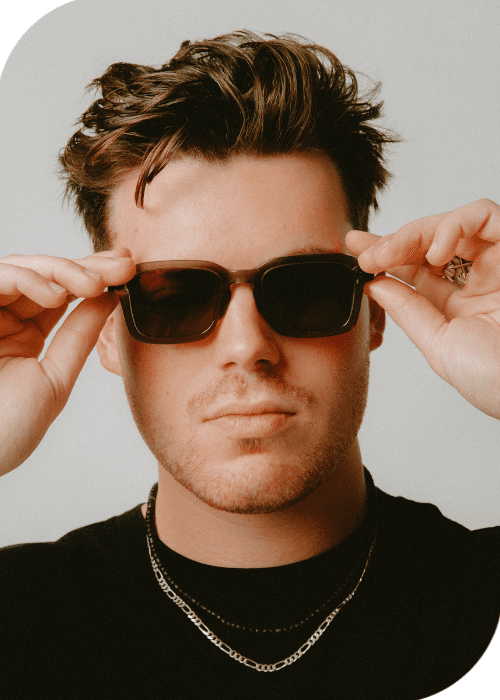 Ridley Bronson Shares Thoughts On Music, Life, And More
DJ and producer Ridley Bronson sits down with us for a chat! The renowned artist's most recent track "Remedy" has skyrocketed in streams, as it is certainly a stand-out house music piece. Bronson is the master of creating EDM and house music hits that don't feel mainstream and instantly evoke emotions. With his very own record label working some magic, Bronson is about to sweep the music scene off its feet! Keep reading to find out his story and much more!
We loved the single "Remedy"! Tell us more about the inspiration behind this track and how it all came together.
Thank you! I started "Remedy" in 2019 with an 8-bar loop consisting of the main vocal and chords. It was a rough idea, so I left it and began making other songs (like most producers do). Fast forward to the summer of 2021, I moved to Denver and immersed myself in the EDM scene. I was at a show at Red Rocks Amphitheater, and the loop kept running through my head for some reason. A vision of a significant emotional dance-floor banger came to me. I went home that night and built out the song. The vocal draws in listeners while the sound keeps people dancing. Remedy creates special moments on the dance floor. I cannot wait to play it at Red Rocks one day!
When creating music, do you find you rely more on your own preferences or what the public would enjoy?
I make music I want to hear if I were in the crowd. So, both, but I do not let trends influence my sound. I have my own style and am starting to scratch the surface of the artist I will ultimately become.
Tell us a bit about your childhood and adolescence years and how you first got into house music.
Throughout my childhood, I was required to play an instrument at school. However, I never stuck with one instrument but learned multiple, including the violin, trumpet, and drums. Then, in a middle-school computer class, I accidentally clicked on GarageBand, and my mind was blown. This was the first time I was exposed to music production rather than just playing an instrument. I realized I could emulate what I heard on the radio and make music I enjoyed listening to.
It wasn't until the age of thirteen I started to take music production seriously. I discovered producers making beats on the MPC 2000 XL after watching Jay-Z's "Fade to Black" documentary. This was a turning point and opened my eyes to the fact that music production has endless possibilities. I used money from my birthday and holidays to buy a Machine Mikro and dove down the rabbit hole of 1990's Golden Era Hip-Hop. I researched producers, including J-Dilla, DJ Premier, and 9th Wonder, and downloaded drum packs similar to their sound. Sampling was one of the first techniques I learned, and I used samples in almost every beat I made. This led me into the local rap scene in Milwaukee, and I started recording rappers over my beats in my parent's basement. Throughout high school, I continued recording and started engineering and mastering songs for rappers across the Midwest.
After turning 21, I was introduced to House music at clubs and festivals, and I realized this was my true passion. I loved the idea of being my own artist and building great songs from scratch, which was reinforced after a mentorship with producers at Toolroom Records. Pete Griffiths and Dean Ramirez drove and challenged me to hone in on my unique techniques and sound. Mark Knight critiqued several of my songs and really encouraged me stating I would have a long career in the music industry. Nothing is more fulfilling than watching people dance to my music when I perform.
Who is your number one fan/supporter?
My sister must be my number one fan/supporter. She posts all my concert flyers, new music promo, and Instagram content. Also, she rocks all the merch I drop and brings huge crews to my shows.
What is the most exciting collab you've had so far? Who would you like to collaborate with in the future?
My most exciting collab is a song that has yet to be released. So I cannot give too much away other than it's a collab with a vocalist. In the future, I would like to collab with either Martin Ikin or Chris Lake. They are making really cool dance music that I feel will stand the test of time. Both are super producers.
What's next for Ridley Bronson?
I have a new single, "Fool," dropping everywhere on 2/10/23. I am also releasing and signing new tracks to my label, Focus Four. So expect shows and music from me throughout 2023.
What is your one piece of advice to someone who is just starting out as a singer-songwriter?
Read the book, "Steal Like an Artist," by Austin Kleon.