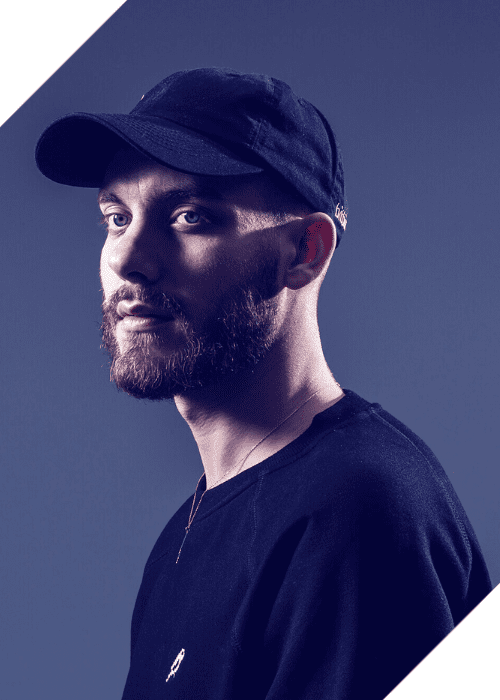 San Holo Unveils Innovative Album EXISTENTIAL DANCE MUSIC: Dive into the Future Bass and Indie Fusion
In a thrilling addition to San Holo 's musical journey, blending elements of Future Bass and Indie style, EXISTENTIAL DANCE MUSIC has made its grand debut on September 15th. This innovative album by San Holo features an array of extraordinary collaborations with artists such as What So Not, Whethan, Bipolar Sunshine, AURORA, and more.
Dutch DJ, musician, and record producer Sander van Dijck, widely recognized as San Holo, has achieved a significant milestone in his career. His remix of the renowned Dr. Dre and Snoop Dogg collaboration, "The Next Episode," released in 2014, has garnered over 200 million views on YouTube, specifically on the Trap Nation channel. With EXISTENTIAL DANCE MUSIC, released under Helix Records in mid-September, San Holo sets out to redefine the term EDM, stating:
"Music has always been a way for me to express feelings that I can't describe with just words… Words alone rarely capture something's pure essence and music seems to get a lot closer to capturing those feelings. Life is so existential by nature; We're all looking for meaning in this world, and I'm fascinated by our personal journey of finding purpose. At the end of the day, we all wanna see the light and feel connected to our true selves and the world around us; We want to feel at peace. Existential Dance Music is all about this journey through life. Our journey to light. The lows, the highs, the hellos, the goodbyes…"
From its inception, San Holo's work has been characterized by elevating beats, organic electronic elements, and poignant melodies, and these signature qualities permeate the new album, firmly situating it within the Future Bass genre. An exemplary track from the album, "LIGHT ONLY," a collaboration with Bipolar Sunshine, radiates optimism and hope, embodying the essence of uplifting music. Another standout is "NO PLACE IS TOO FAR," a collaboration between San Holo and Whethan, featuring Selah Sol on vocals. This track showcases the meticulous craftsmanship invested in the album, delivering a collection of songs featuring ethereal melodies and cutting-edge production.
Notably, San Holo is actively engaged in the Web3 space, as evidenced by his release of seven tracks on sound.xyz, a platform that allows fans to provide feedback. On September 25th, fans can also enjoy a virtual concert featuring his new album, hosted on OnCyber. However, this isn't the sole opportunity to savor his latest work, as a full tour is on the horizon. The tour, including his largest show to date, EXISTENTIAL DANCE MUSIC, kicks off in the fall of 2023 and extends into early 2024. Joining him are artists such as DROELOE, Wes Mills, and OddKidOut, with whom San Holo recently collaborated on the Weightless EP by OddKidOut.
San Holo's Tour Dates in 2023: (* = with ford and Wes Mills, # = with DROELOE and OddKidOut)
Sep 27 – Spokane, WA – Knitting Factory *
Sep 28 – Portland, OR – Roseland Theater *
Sep 29 – Seattle, WA – Showbox SoDo *
Sep 30 – Seattle, WA – Showbox SoDo *
Oct 1 – Boise, ID – Knitting Factory *
Oct 6 – Los Angeles, CA – Kia Forum (w/ Whethan, JVNA, OddKidOut)
Oct 7 – San Jose, CA – San Jose Civic Center *
Oct 11 – Morrison, CO – Red Rocks (w/ Whethan, William Black, Rome In Silver, OddKidOut)
Oct 13 – Minneapolis, MN – Skyway Theater *
Oct 14 – Chicago, IL – Radius *
Oct 15 – Cincinnati, OH – Bogart's #
Oct 19 – Cleveland, OH – The Agora #
Oct 20 – Washington, DC – Echostage #
Oct 21 – Buffalo, NY – Buffalo Riverworks #
Oct 22 – Detroit, MI – Majestic Theatre #
Oct 26 – New York, NY – Webster Hall #
Oct 27 – Brooklyn, NY – Brooklyn Steel #
Oct 28 – Philadelphia, PA – Franklin Music Hall #
Oct 29 – Pittsburgh, PA – Roxian Theatre #
Oct 31 – Raleigh, NC – The Ritz #