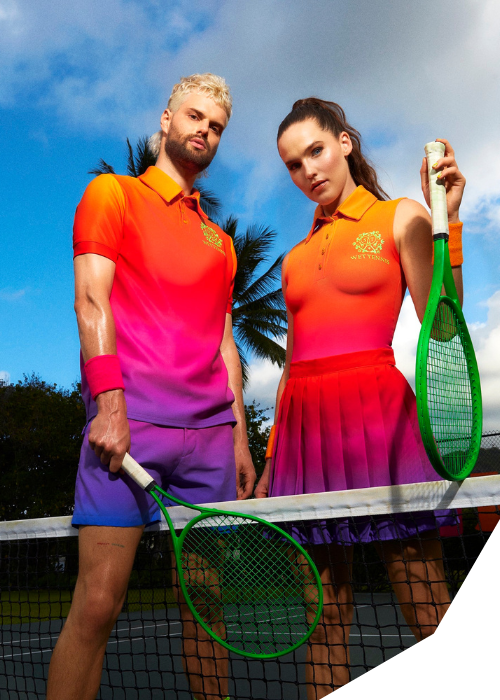 Sofi Tukker Impresses with Sultry Brazilian-Inspired Single, 'Jacaré'
Electro-pop duo Sofi Tukker has released their latest infectious track, "Jácaré," on April 21, 2023. Known for their captivating fusion of electronic, pop, and world music elements, Sofi Tukker continues to deliver fresh and exciting sounds that resonate with fans worldwide. "Jácaré" is an upbeat, danceable track that features the duo's signature mix of catchy hooks, vibrant melodies, and energetic beats.
"Jácaré" comes on the heels of Sofi Tukker's successful previous releases, such as "Purple Hat" and "Drinkee." This new single highlights their ability to create innovative music that pushes the boundaries of electronic and pop genres. With its irresistible groove and vibrant energy, "Jácaré" is set to become a fan favorite and a staple in party playlists everywhere.
In addition to working on new music, Sofi Tukker is gearing up for a series of live performances. Fans can catch them at the Bonnaroo Music and Arts Festival in Manchester, Tennessee on June 8-11, 2023. This iconic festival experience features a diverse lineup of artists across various genres, promising an unforgettable weekend of live music and art.
Don't miss the opportunity to experience Sofi Tukker's energetic sound and dynamic live shows. Be sure to listen to "Jácaré" on all major streaming platforms and stay tuned for more information about their upcoming performances and releases. Keep up with Sofi Tukker on social media for the latest updates on their music, tour dates, and other exciting news.