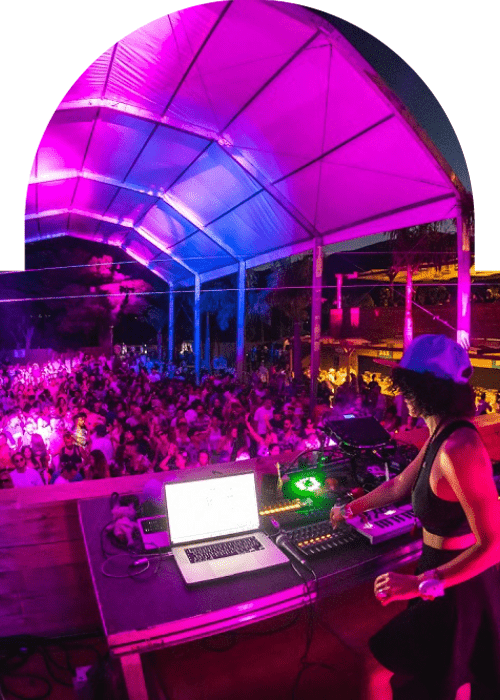 Sophie Reveals The Final Names For The Debut Season
In just one month, Sophie has already had a significant impact on the music scene in Málaga, and it now announces upcoming headliners. At Sophie, performers from all around the world have previously given performances.
The venue, which has a capacity of 3000 people and is open air and sunny, was created especially for this series. It combines the local culture and natural beauty with a dance floor surrounded by greenery and plenty of organic materials to create a setting where visitors can truly feel at home.
Say the founders,
"The truth is we are delighted with this first month of the festival because we have accomplished something that the people from Málaga could only dream of a couple of months ago. There was nothing going on in the city that properly represented electronic music culture in its realest form, but with crazy production and a world-class sound system that wouldn't be out of place in Ibiza, it feels we have achieved this."
With the addition of four more key players, the squad plans to build on its early-season success.
On August 14, Damian Lazarus, the boss of the Crosstown Rebels, will play with Guti, Dani Ramos, and Rakim. Also, Dorado and Gene on Earth will perform under b2b, and on August 21, French house group Apollonia will perform under b2b Dorado and with Gene on Earth and Sugar Free.
Last but not least, Luciano, a Swiss-Chilean minimal master, has been added to the unforgettable closing party on August 28 alongside Mathew Jonson (live), Sonja Moonear, and Priku, with a mystery ending party that has not yet been revealed.
With Málaga-Costa del Sol airport's connections to 133 locations, Sophie is easily reachable from everywhere in Europe. Before this historic first season ends, make sure to make a trip there.