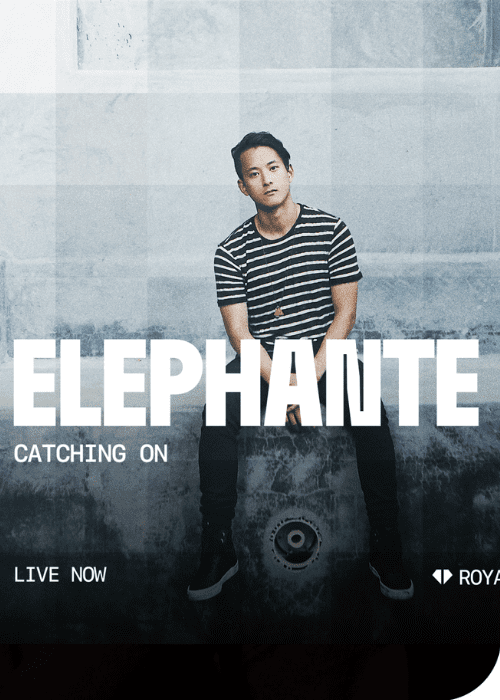 How to Own a Piece of Elephante's Hit Song "Catching On"
If you are a fan of Elephante, the EDM producer who has been making waves in the music scene with his catchy and energetic tunes, you might want to pay attention to this. Elephante has teamed up with Royal, a Web3 music rights marketplace, to offer you a chance to own a share of the royalties of his song "Catching On". But you have to act fast, because the offer ends today at 8 p.m. ET!What is Royal and how does it work? Royal is a platform that allows artists to sell fractional ownership of their songs to fans and investors. By buying a token that represents a percentage of the song's rights, you can earn passive income from the song's streams and downloads. You also get access to exclusive perks and benefits from the artist, such as merch, tickets, and meet and greets.What is Elephante offering and how can I get it? Elephante is offering two membership tiers for his song "Catching On": platinum and diamond. Each tier has a limited number of editions and a different price, ownership percentage, and perks. Here is a breakdown of what you can get:
Platinum tier: $99 per token, 0.0727% ownership, 300 editions available. You also get early access to the next
Elephante
drop, access to the Royal collector Discord channel, exclusive presale access to merch drops and tour announcements, and a private download of the Heavy Glow Tour VIP tracks and "Catching On Acapella".Diamond tier: $999 per token, 0.8080% ownership, 20 editions available. You get all the platinum perks plus a signed merchandise package, two all-access tickets to a show with a meet and greet, and a 30-minute hangout session with
Elephante
himself!To get your token, you need to visit 
Royal's website
 and sign up for an account. You will also need a crypto wallet that supports Ethereum, such as MetaMask or Coinbase Wallet. Once you have your wallet ready, you can browse the available tokens and buy the one that suits your budget and preference.
Why should I buy a token for "Catching On"? "Catching On" is one of Elephante's most popular songs, with over 2.5 million streams across different platforms in the last year alone
1
. 
It is also his top-streamed song since 2016
1
. By owning a token for this song, you can enjoy the following benefits
You can earn passive income from the song's royalties as long as it is being streamed or downloaded.You can support Elephante directly and help him create more amazing music for you.You can join an exclusive community of Elephante fans and collectors who share your passion and enthusiasm for his music.You can get closer to Elephante and experience his music in new and exciting ways.
Don't miss this opportunity to own a piece of
Elephante
's hit song "Catching On". This is a rare chance to be part of his musical journey and show your love and appreciation for his talent. Hurry up and get your token before they are all gone!
Elephante
is an EDM producer who has been making waves in the music scene with his catchy and energetic tunes. He is known for his original songs such as "Plans", "Glass Mansion", and "Come Back For You", as well as his remixes of artists like The Chainsmokers, Clean Bandit, and Zedd. He has performed at major festivals such as Electric Zoo, EDC Las Vegas, and Lollapalooza. He is currently working on his third EP, Heavy Glow.