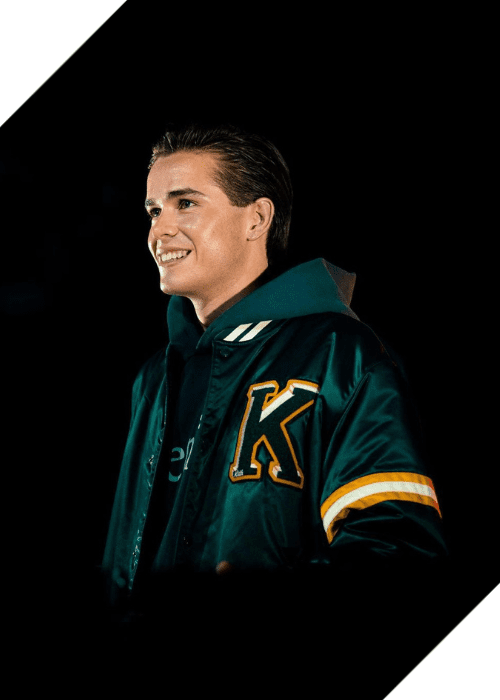 The "Quantum" Leap: A Gritty Dive into Justus's Latest EP Out NOW
With his name echoing in the dance music industry like a resounding bass drop, Dutch prodigy Justus Schipper, known by his stage name Justus, has soared into the electronic music heavens with the release of his latest EP, Quantum. At just 23 years of age, the rising star has already amassed a following and garnered high praise from electronic music royalty, including Tiësto, David Guetta, Afrojack, and more.
In this EP, Justus steps boldly into the limelight, delivering an electrifying blend of Hard-Tech, synth wave, and the classic 90's synth pulses, reminiscent of his early influences. Let's embark on a cosmic journey, one track at a time.
Track 1 "Free Love"
The opening track, "Free Love," introduces listeners to an otherworldly, 2 am dancefloor aura. It's an invigorating cocktail of hypnotic vocals and a thumping bass line, making it almost impossible not to succumb to the rhythm.
Track 2 "Dumda" – Still unreleased!
The EP's second track, "Dumda," which is a darker and more powerful offering, brings about a change in the pace. The tune, which is laced with a forceful industrial atmosphere and reverberates with iconic synthesizers from the 1990s, and drives 4 minutes and 39 seconds of a pure adrenaline rush, demonstrates Justus's excellent ability to control emotions with his music.
The Sneak Peek Can Be Found Here!
The Master and the Apprentice of Future Rave ⚡️@MORTENofficial @musicbyjustus pic.twitter.com/Xr71iHOG8u

— Spinnin' Records (@SpinninRecords) September 14, 2021
Track 3 "The Sound" – Still unreleased!
But Justus doesn't stop there; he takes us back to the roots with "The Sound," a heady homage to the classic techno era. Brimming with iconic sounds and samples, it unfurls a hypnotic vocal and an epic drop at the 2:10 mark, which is bound to become a crowd favorite.
The Sneak Peek Can Be Found Here!
.@musicbyjustus delivering on remix duties for @SamFeldtMusic ? @HeartfeldtHQ @SpinninRecords Don't miss his take on 'Call On Me' alongside huge IDs and edits in his Submarine Wharf LIVE set: https://t.co/VLPlWMbTru#Justus #FutureRave #SamFeldt #1001Tracklists pic.twitter.com/FWAoHlCss6

— 1001Tracklists Media (@1001TLtv) November 16, 2021
Justus's rise in the world of electronica is anything but coincidental. His artistic prowess, combined with his relentless determination, has been instrumental in his ascendancy. From witnessing an Afrojack show at Amsterdam's Ziggo Dome as a starry-eyed 14-year-old to mastering the DJ booth, and eventually to producing his own music, Justus's journey has been steeped in a love for music and an unwavering commitment to his craft.
Following his gutsy decision to leave school in 2017 to focus on music, Justus embarked on tours through Asia, delivered fiery sets at top clubs worldwide, and signed a publishing deal with the esteemed Dutch publishing house Cloud9. And who could forget his stellar cover of Andrea Bocelli's 'Time To Say Goodbye'? The track currently boasts a whopping 3.5 million Spotify streams and counting.
Quantum EP, released under the umbrella of mau5trap, deadmau5's renowned record label, is a testament to Justus's evolution as a producer and a performer. Straddling between Tiësto-style Trance and Amelie Lens' brand of Techno, Justus introduces listeners to a fresh rhythm and groove, signaling exciting times ahead for fans of this young Dutch sensation.
Established over a decade ago, mau5trap has carved a niche as a pioneering platform for groundbreaking artists. With an impressive roster of established acts like Skrillex, Feed Me, Zedd, and rising stars like REZZ, Getter, and ATTLAS, mau5trap's commitment to pushing the boundaries of electronic music is evident. Now, with the addition of "Quantum" EP, Justus further bolsters the label's reputation for trailblazing and genre-defying sounds.
Undeniably, "Quantum" EP is a triumphant effort that will leave techno enthusiasts itching for the replay button. Here's to watching Justus continue his ascent into the electronic music stratosphere. And remember, the "Quantum" leap is just the beginning.
Follow Justus:
Instagram | Facebook | Twitter | TikTok