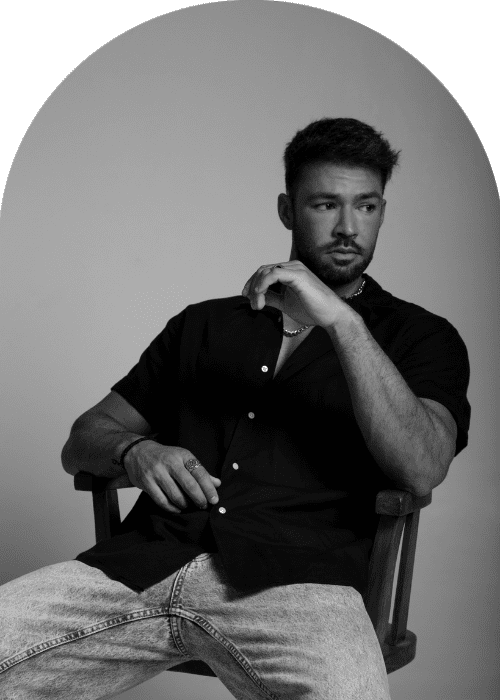 "Step One" 2023's Club Banger by KURA & Vedenzo True EDM Symphony
Get ready to be transported to the heart of the EDM scene with the electrifying collaboration of renowned DJ and producer KURA and talented Ukrainian maestro Vedenzo. Their latest release, "Step One," is a powerful track designed to captivate listeners worldwide with its heavy beat, massive drop, and infectious energy. Prepare to lose yourself on the dancefloor as this club banger takes you on a thrilling musical journey.
Originally from Portugal, KURA is now well recognized as a top name in the electronic dance music (EDM) industry worldwide. After making it into DJ Mag's Top 100 in 2018, KURA's fame has only continued to rise, making him one of the most in-demand artists in the business. KURA has made an indelible impact on the EDM scene with a string of successful releases on respected labels like Spinnin Records and Revealed Recordings, and has been championed by legends like Hardwell, Tiesto, AFROJACK, and Armin Van Buuren. Because of his adaptability and prowess as a producer, his songs always end up being ones that stick with you.
KURA teams up with Vedenzo, a Ukrainian producer who is well-known for his use of '90s-inspired sounds, to create an unforgettable musical event. In his own way, Vedenzo pushes the limits of electronic dance music by fusing melodic elements with powerful basslines. Vedenzo has a dedicated following and is well-known in the electronic dance music (EDM) scene, so working with KURA should be an unforgettable experience for his fans.
"Step One" is the fruition of KURA and Vedenzo's mutual love of music and appreciation for the sound of house music from the 1990s. The track's signature chunky rhythms are expertly fused with an injection of fresh, original ingredients. Both artists are quite pleased with the final product, since "Step One" has become a staple of KURA's performances. They're crossing their fingers that everyone who hears it will love it as much as they do.
Combining KURA's high-octane style with Vedenzo's knack for lyrical composition, "Step One" is a triumph. It's a great example of how well these two talented musicians complement each other and how much they care about making people's time on the dance floor one they'll never forget. The anthemic drops and pulsating rhythms of "Step One" make it an ideal track for electronic dance music fans to lose themselves in.
This collaboration embodies a perfect blend of house, tech house, and bass house, ensuring its place as a must-listen for all EDM enthusiasts. Released on AFROJACK's Wall Recordings, "Step One" arrives just in time for the festival summer of '23, ready to ignite dancefloors and create memories that will last a lifetime. Brace yourself for an unforgettable musical journey with KURA and Vedenzo's "Step One."