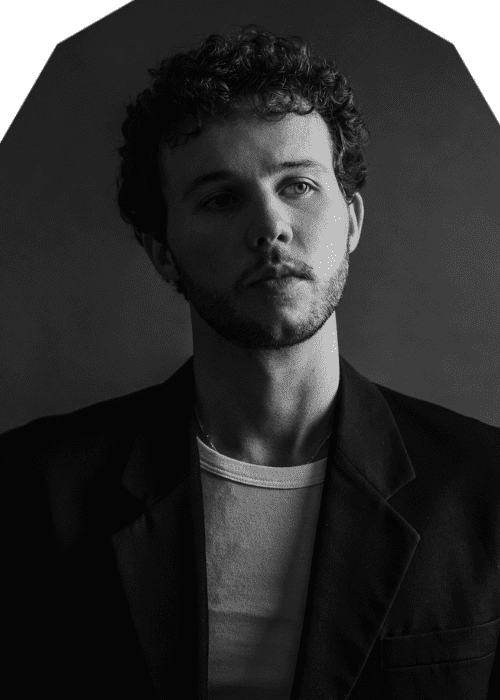 Theo Sawyer Enlightens Listeners With Introspective Single "Download A Ghost"
Following "Love Drunk" and "Forget Your Ex," New Zealand-based musician Theo Sawyer shared his third single "Download A Ghost." The thought-provoking track awakens the soul and urges listeners to look inside themselves, thanks to its profound lyrics and relatable narrative.
The 22-year-old musician makes sure to write and produce songs that come from a real place. His authenticity and courage to sing about personal experiences and the ups and downs of his life is what helps him connect with the public.
"Download A Ghost" is a raw and personal song, which is "both reflective and observational." Sawyer explains that the track is a reflection of denial and  "How we can 'download ghosts'. Distractions. Another quick and easy dopamine hit because it feels better than looking inward."
"Why in your dreams are you falling/ All of the shadows you're calling/ Calling, calling/ You're always running like you're haunted/ Like you're scared to start over/ It's over, over/ You keep downloading ghosts," sings Sawyer, who admits that "this song is for anyone who has made the same mistakes as me. We have all had to step into the responsibility of not needing someone to fix our problems."
Tom Sawyer ends 2022 with "Download A Ghost," which gives listeners an idea of his style and what should be expected from him in 2023. The singer-songwriter wants to "connect with people on an emotional and honest level; by realizing we're all doing our best and learning along the way."
Follow Theo Sawyer on: Facebook – Instagram – YouTube – Spotify
Watch the official video for "Download A Ghost" here:
Listen to "Download A Ghost" here: