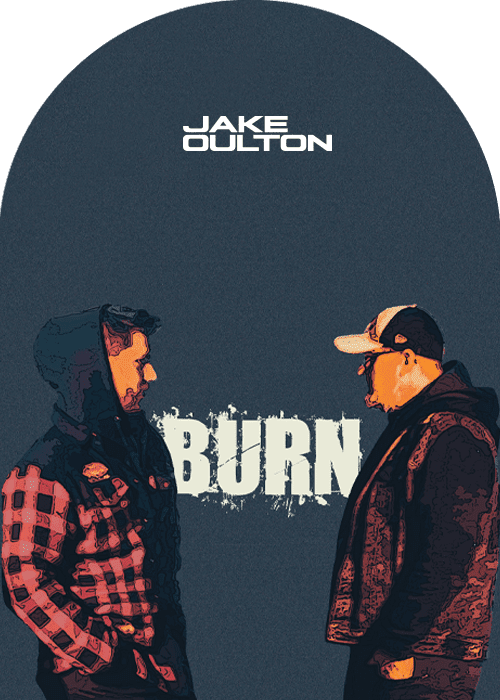 Premiere | Jake Oulton Releases A Dynamic Breakup Anthem "Burn" In Collaboration With Joe
Rising Canadian artist to watch out for Jake Oulton drops a fantastic new single "Burn" featuring Joe.
Notable lyrics:
"I'll burn this house down, I don't care,".
The aspiring rapper, writer, multi-talented artist's anger and sorrow is transparent through the joint's chorus, his tone and the verses he spits.
As the two artists take turns to rap some exquisite lines, it becomes evident that the song is about a failed love relationship which left some unhealed wounds. We're not sure if this reminds us a Machine Gun Kelly vibe, or Eminem or Kendrick Lamar, Jake Oulton spits fire.
Joe says:
Stay true to yourself, no matter how bad things seem in the moment, they could always be worse, so stay strong.
Jake Oulton and Joe excel at displaying the brokenheartedness and all the powerful emotions that come with it – this duo's track is full of encouragement, honesty and meaning as they say it. "Burn" is a scream of the soul that is at the very tip of a "ledge" and is one step away from falling. An exceptional hip hop composition, this song will certainly be remembered for the years to come.
Creative and talented, Jake Oulton is a Canadian recording artist whose recent entrance into the music scene was marked by "Life On The Highway". His debut EP 11:11 followed shortly after and has already clearly outlined Jake's fanbase. With tens of thousands of views and streams, a fascinating approach to music production, and exciting music every step of the way, Jake Oulton is definitely the master of his art and Joe def made his debut to the scene with a bang.
Jake Oulton can be found on: Instagram – Spotify – SoundCloud – YouTube