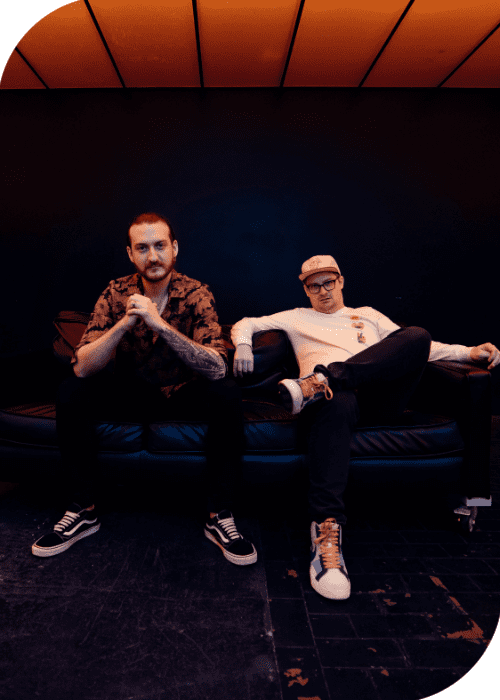 Unveiling the Truth x Lies: A Fiery Spin on AFROJACK's Classic Polkadots
Polkadots, the iconic track by AFROJACK, has transcended time and become a revered classic within the EDM scene since its release in 2009. Now, the dynamic duo is known as Truth x Lies has taken on the challenge of giving this beloved masterpiece a fresh new spin, solidifying their position in the music industry as innovators. With their remix, Truth x Lies brings their signature original sound to the forefront while preserving the essence and energy of the original track—a remarkable achievement that deserves the immediate attention of your ears.
Comprised of Ian Bertles and Ryan Howard, Truth x Lies possess a unique creative approach that sets them apart. Their meticulous production process is concept-driven, resulting in innovative and nostalgic sounds that captivate audiences. By embracing a delicate balance between the "old-school" and "new-school," they weave together harmonious melodies that resonate deeply with a global audience.
Having firmly established themselves within the burgeoning Tech House scene over the past two years, Truth x Lies have gained significant traction. Their extensive catalog has over 25 million streams across various music platforms, a massive accomplishment for any artist. With the release of their Polkadots remix on WALL Recordings, the renowned music label of AFROJACK himself, they are set to elevate their success to new heights. It won't be long before Truth x Lies grace the stages of festivals worldwide, having already electrified crowds at notable events like EDC Las Vegas, Beyond Wonderland, and Electric Zoo.
The Truth x Lies remix of Polkadots serves as the missing link in the remix pack of this true Dutch House classic. With groovy basslines and infectious housey drums, the duo delivers a certified Tech House banger, amplifying the energy on dancefloors and mainstages across the globe. Mark your calendars for June 16th, as this exceptional remix hits the airwaves, courtesy of AFROJACK's WALL Recordings.
To stay connected with Truth x Lies and their exciting journey, follow WALL Recordings on social media platforms:
Truth X Lies
About Truth x Lies
Truth x Lies, the musical duo from Largo, FL and Westchester, NY, merge diverse backgrounds into captivating music. Armed with Ableton Live and Grubhub, their power stems from memes, yakamein soup, and Terry Crews. They draw inspiration from personal experiences, share and analyze music daily, and urge everyone to drop the EDM stigma. Memorable first gigs taught them the power of DJs. Valuable lessons: build relationships, stay positive.
About Afrojack:
Afrojack, whose real name is Nick Leonardus van de Wall, is a Dutch disc jockey, record producer, and remixer. He started the record company Wall Recordings in 2007, and his first album, Forget the World, was out in 2014. Afrojack is consistently ranked in DJ Mag's Top 100 DJs as one of the top musicians.
About Wall Recordings
WALL is an extension and activation of the network and knowledge of Afrojack. lending 10+ years of experience to those who we believe in. Sharing knowledge that will enrich a career towards a more sustainable future instead of just a hype.