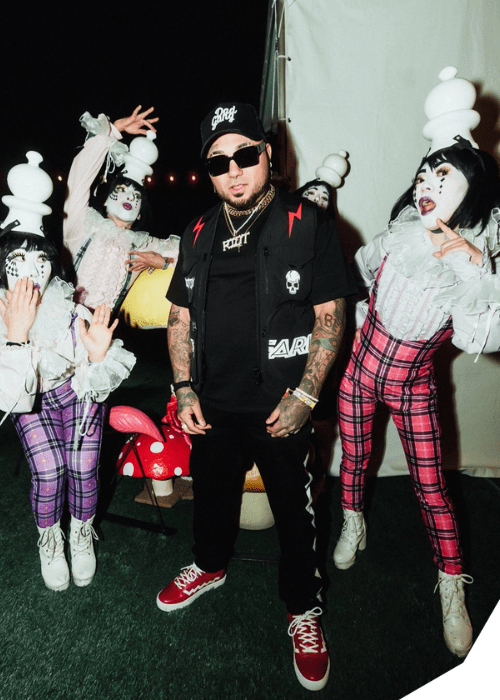 "Voices" will make its way into your ears courtesy of Riot Ten
Riot Ten has made a triumphant return to his roots with his latest single "Voices" on Dim Mak. Known for his unique blend of dubstep, trap, and electro, Riot Ten first signed with Steve Aoki's imprint in 2017 at the young age of 22. Since then, he has continued to impress with his prolific output, and "Voices" showcases his nearly six years of experience blurring the lines between the bombastic and the beautiful.
"Voices" is a vocally-driven, melodic dubstep masterpiece that features a sinewy melody leading the way. Riot Ten expertly bolsters the track with an instant earworm of a bassline and soaring vocal hooks that deliver an unforgettable dose of melodic dubstep.
On the creation of the track, Riot Ten revealed that "Voices" went through many stages before reaching its final form. He initially didn't know which direction the song was headed in, but knew that it was going to be powerful. With a desire to keep it "hard" yet also showcase a nice melodic side, Riot Ten expertly crafted the track with his signature sound.
"I can't wait to finally put it out!" Riot Ten exclaims about his latest single, and fans are eagerly anticipating its release. With "Voices," Riot Ten has once again proven himself to be a master of his craft, and his continued evolution as an artist is a testament to his dedication and talent.