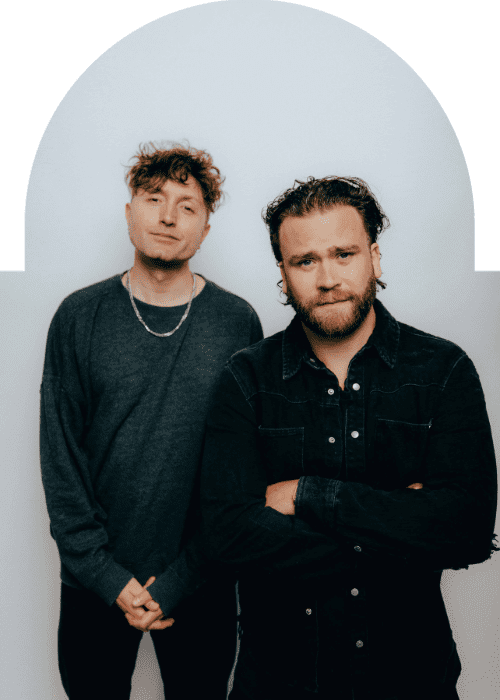 Young Bombs Feature Linney on Incredible New Anthem "Strangers"
The Canadian duo Young Bombs are renowned for crafting massive singles and productions that captivate their global audience and set dance floors ablaze. They've now teamed up with one of the rising star vocalists in the electronic music scene, Linney, for their latest single, "Strangers."
The track wastes no time, immediately launching into a dynamic blend of percussion and synths. Linney's remarkable voice and melodies invite listeners to sing along to the emotionally charged lyrics while grooving to the infectious production. Young Bombs, known for creating chart-topping hits, have once again delivered a track that transcends the dance floor, making it ideal for playlists, radio stations, and the booming speakers of clubs and festivals. With production credits that include Nick Jonas, Lady Gaga, Post Malone, and Billie Eilish, among others, the Canadian duo is showing no signs of slowing down when it comes to their own releases.
By the time Linney delivers the captivating chorus, it's impossible not to get swept up in the rhythm and message of the track. It paints a vivid picture of a packed dance floor, surrounded by like-minded individuals, all sharing a moment of connection.
"Can we just be strangers for the night?
Pretend I don't know that you still cross my mind
Yeah, can we just be strangers for tonight?
And if we start to fall, promise me that you'll lie."
As Young Bombs continue to expand their presence in the electronic music landscape, "Strangers" stands out as another must-listen track from this talented production duo. Dive into the mesmerizing production and lyrics of their latest hit, "Strangers," now.