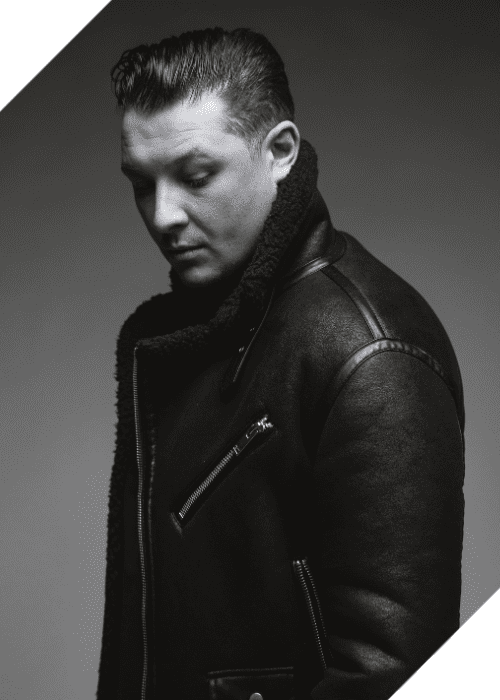 John Newman Talks About Long-awaited new single "Hold On To My Love"
John Newman The British singer, songwriter, DJ, and producer just released his new single "Hold On To My Love" under Tomorrowland Music. The song showcases Newman's unique blend of soulful vocals, emotive songwriting, and infectious dance beats. It is a rousing dance-pop ballad with an anthemic chorus and a dynamic soundscape. Newman's new sound is heavily influenced by the dance music he grew up with fused with soul and hip-hop, creating a feel-good anthem that leads listeners into a state of euphoria. The release marks the beginning of a new era for Newman as he focuses on showing the best of himself.
SWEET+SOUR caught up with John Newman for an interview to discuss his creative process and his plans from here on out.
SWEET+SOUR: Massive congratulations for the release of "Hold On To My Love"! It's great to hear your signature sound with a stronger inclination towards dance music. What are your thoughts on the evolution of the genre over the years?
JOHN NEWMAN: Thank you! I'm so happy with how 'Hold On To My Love' turned out and people are really vibing with it which is amazing to see.
For as long as I can remember, I've always been a fan of dance music. The old rave classics, the modern big-room anthems, and everything in between. Today especially, there's a lot of space to create your own sound which is enticing as an artist. Sub-genres are developing all the time so it's exciting to wonder where dance music will be in say another 10-20 years, and so on.
SWEET+SOUR: After a period of soul searching, how do you feel about your debut under Tomorrowland Music and marking a new era with this new energetic dance-pop ballad?
JOHN NEWMAN: I'm very excited for what's in store. Especially now that I'm working with the Tomorrowland Music team, who are famously one of the most creative imprints around. Dance music for me isn't new, as a teen it's what I loved to listen to and produce, so this transition feels authentic to that young kid jamming in his bedroom.
SWEET+SOUR: As someone who has excelled as a singer, songwriter, DJ, and producer, in which role do you feel you can express yourself best? Where do you feel most at ease? Can you tell us more about how you came to embrace your DJing and producing skills?
JOHN NEWMAN: Producing dance music and DJing was how I spent a lot of my time as a teenager, so the technical process feels familiar. It's like reconnecting with my younger self at a time when I was purely making music for the fun of it with no external pressures.
As for roles, I think they each help me express in a slightly different way. Which is why my hybrid sets are pretty cool as I can really drive the emotion of a track through the beats and my own live vocals.
SWEET+SOUR: Throughout your career, you have delved into an array of musical genres such as vintage R&B, contemporary pop, hip-hop, and electronic dance. What other styles should your fans anticipate from you in your upcoming releases?
JOHN NEWMAN: One of the most inspiring aspects of electronic music is how limitless it is. Whether that's working with samples or experimenting with instrumentals and vocals, so even in my upcoming dance tracks there could be influences of other genres.
Ultimately, I'm working on dance bangers that really mean something and ignite emotion in people. That's what it's all about.
SWEET+SOUR: We appreciate you candidly discussing your struggles with depression. Can you tell us more about how you reignited your passion for music and how it played a role in pulling you out of a dark place?
JOHN NEWMAN: Well, like many people, the pandemic was the first time I'd taken a pause. No touring, no crazy schedules, and to be honest, it all caught up with me. All of the emotions I had pushed aside.
So, after realizing that I wasn't truly happy, I took a complete break from music and finally took some time to work on myself. Once I felt ready to create music again, I knew that it had to be on my terms, so I dusted off the laptop and just started playing around with some beats. Dance music was just what inspired me at that time and I've not looked back since.
SWEET+SOUR: In your experience, what would you say is the most terrifying aspect of fame? How have you developed coping mechanisms to deal with both positive and negative attention?
JOHN NEWMAN: It will vary for everyone but in my opinion, the scariest part of fame is how far away it can take you from yourself. The red carpets, awards, endless bottles of champagne, it's fun at first, don't get me wrong, but it's easy to get caught up in it all and stray away from the pure passion of music, and the kind of music that you want to make.
As for mechanisms, a good support network of family, friends, and team members who appreciate you for who you are is invaluable. Taking breaks from social media can help too if you're feeling overwhelmed.
SWEET+SOUR: As they say, reaching the top is one thing, but remaining there is even more difficult. After achieving massive success with chart-toppers such as "Love Me Again" and "Blame," as well as collaborating with notable names like Calvin Harris, Kygo, David Guetta, Galantis, and others, did you find it challenging to maintain your creative momentum?
JOHN NEWMAN: I'm incredibly grateful for the success of my tracks, and don't get me wrong it's a great feeling hitting your first number one! But these days, my creative momentum comes from a different place. I want to make music that is intrinsically me, and that evokes emotion from people when they listen or hear it played live. That's what drives me.
SWEET+SOUR: With your impressive track record of collaborations with the top names in the industry, are there any upcoming joint projects on the horizon that you are particularly excited about?
JOHN NEWMAN: If you follow my Instagram, you'll see that I recently teased a huge collab in the works which is very exciting! However, it's still hush hush at the moment, but all will be revealed soon.
SWEET+SOUR: Can we expect any more singles from you in the coming months? Is there a potential new album that you may be currently working on?
JOHN NEWMAN: You can expect more new music that's for sure. Right now, I'm enjoying working on super-energized dance anthems and I can't wait to get them out into the world.
SWEET+SOUR: Can you give us a sneak peek or share any exciting details about upcoming performances or shows that you have planned for the summer?
JOHN NEWMAN: More date announcements will be coming soon. Beach Please! The Festival is happening at the end of this month which I'm looking forward to. I'll also be making my Tomorrowland Belgium debut in July, and if the recent Winter edition is anything to go by… it's going to be huge!
John Newman has a stellar year ahead and tons of gigs coming your way, check out the links below to follow his massive career.
STREAM JOHN NEWMAN'S 'HOLD ON TO MY LOVE" ON SPOTIFY BELOW.
FOLLOW JOHN NEWMAN ON: