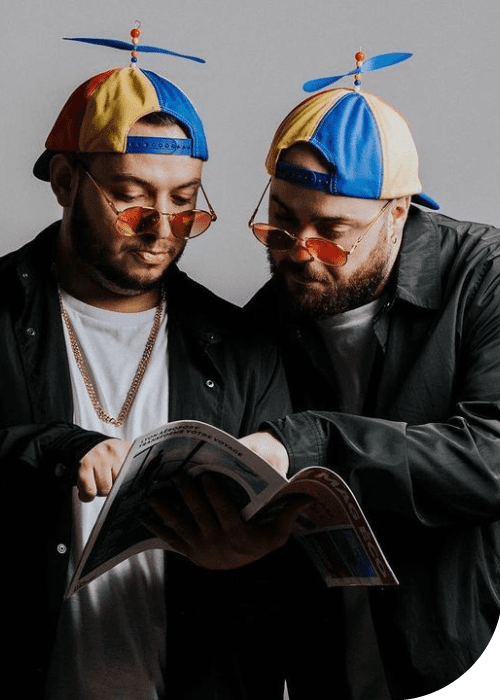 "All Night" Bellecour x Honey & Badger drop 2023 Summer Hottest Anthem
Honey & Badger, the Belgian tech house phenom has partnered up with the French duo Bellecour to release what stands to be House Music's newest anthem, "All Night" on Hau5trap. 3 minutes and 8 seconds of pure House groove, with a heavy base, pump-action vocals and a step style that will make shufflers go crazy. Honey & Badger brings a whole new attitude to the Bellecour duo, even announcing him as their official third member.
April 13, 2023
Bellecour is the French house duo made up of two Lyon best friends. Since its debut in 2016, they have released music on major labels such as Confession and Heldeep Records, attracting the attention of luminaries such as Skrillex, DJ Snake, and Tchami. With multi-million listeners through their catalog on massive hits like "Los Choukarios", "Set Me Free", & "Da Vinci" Bellecour's distinct sound and strong partnerships have elevated them to the forefront of the electronic music world.
Now, with their team-up on Hau5trap, arguably the most influential house label to come out in recent years, the three artists have dropped more than a new track, they are about to shake the foundations of this genre for good with All Night.
With over 100k listens on Honey & Badger last 2 tracks "Baseline Phenomenon" & "1949", the young DJ is making waves, and labels that have previously overlooked this talent are definitely kicking themselves. With an innovative engagement style, like selling demo tapes of "1949" for his birthday and crew of devout fans, Honey & Badger's lively attitude and feel-good personality is a refreshing change from the electronic scenes' dark vibes.
The 1949 cassettes are dropping in a bit more than 1h get readyyyyy 🎉 I'll post the link under this tweet!

— 𝙃𝙊𝙉𝙀𝙔 & 𝘽𝘼𝘿𝙂𝙀𝙍 (@honeybadgerbe) April 11, 2023
Catch "All Night" by Bellecour and Honey & Badger dropping everywhere on April 21st!