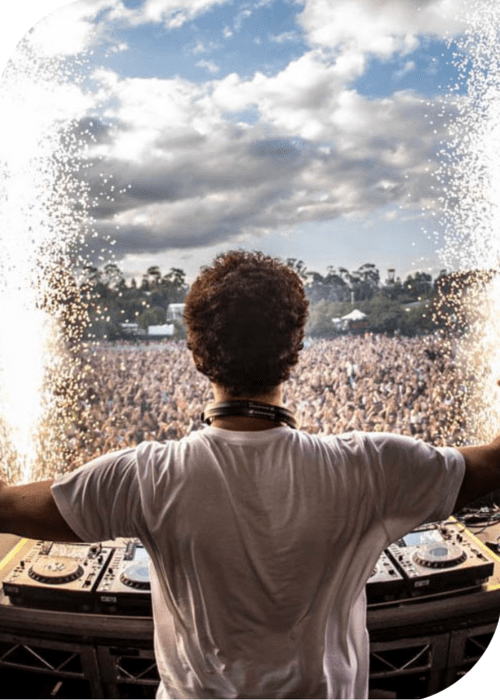 Afrojack Presents NLW Alias Again On New Track "Get It" With Phlegmatic Dogs
Afrojack, a multi-platinum-selling electronic dance music icon and GRAMMY Award-winning producer, has been putting out hit after hit under the alias "Afrojack presents NLW." Under this alias, the most in-demand DJ has gone back to his roots and created the highly anticipated EDM bangers that he showcases in his innovative live shows.
This is also true of his most recent song, "Get It." With every new album he releases, Afrojack broadens the range of genres he works in, and he recently released this bass-house single with Phlegmatic Dogs exclusively for the fans!
'There's always so much around me to be inspired by, and there's no reason for me to ever stop making music,' says Afrojack. 'It's this endless process of thinking about what I want to create next, and the only thing I have to do from there is execute.'
The dynamic combo Phlegmatic Dogs is made up of Demian and "Mr. Frenkie," two mates. The two describe their music as house-like with a distinctive sound that has helped them make a reputation for themselves in the EDM world.
The Dogs' music combines contemporary sound design with vintage elements of hip-hop, big beat, and UK garage. 'Get It', a powerful song, is the result of their sounds melding together flawlessly. Together with Afrojack, they expanded their horizons and improved the Phlegmatic Dogs' already exceptional talent.
In essence, Afrojack presents NLW teams up with the formidable combo Phlegmatic Dogs for another high-octane club banger that is all about the pounding basslines.