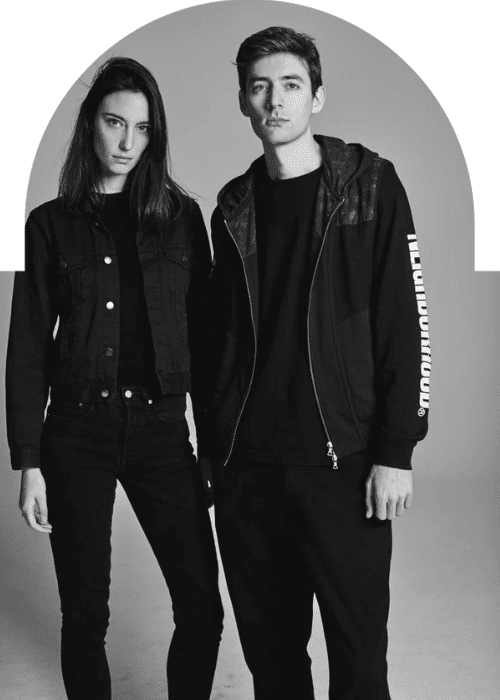 Amelie Lens and Farrago Unite on "Addicted To Bass": Listen Now.
'Addicted To Bass' featuring Amelie Lens is the first extract from the debut 10-track album by Farrago, set for release on May 19. This new music Friday is undoubtedly a very special one for Farrago. Today, the Belgian techno artist announces his debut album 'Blessed', which will be released on May 19 on his brand new concept label Vermillion Trax. To celebrate this highly anticipated announcement, Farrago releases a sublime track in collaboration with his talented wife and techno powerhouse Amelie Lens. 'Addicted To Bass', the first track from the upcoming album 'Blessed', is already available on the usual platforms via Vermillion Trax.
Sam, aka Farrago, experienced a life-changing event about three years ago. Suffering a stroke made him put life in perspective and realize that incidents are sudden and life is to be enjoyed in the present. It was after his long road to health that Sam started working on the first tracks for his album 'Blessed'. The title of this 10-track album, which will arrive next month, makes perfect sense. Before the big release date, 'Ducky Tribal Mission' will be released on April 28 and 'Naked Night' on May 12, following the reveal of the first single 'Addicted To Bass'. On the process behind this collaborative track, Farrago detailed:
"'Addicted To Bass' was made on a particularly cold day last December. I wrote down the lyrics in my notes in the middle of the night after I woke up and wrote them in a dream (I know, sounds cliché. Me dreaming of making a great song is a recurring dream… I just rarely remember any of it when I wake up). The track came together quickly because the elements are fairly simple yet powerful because I wanted to leave a lot of room for the vocals… The vocals are what make this track so special to me, I'm very happy Amélie was able to nail the sentiment I had in mind with them so perfectly. I am blessed to be married to such a talented wife and I'm honored to have a collab track with her on my debut album."
When he started his label Vermillion Trax, Farrago aimed to create a space for breaking the norm and subverting expectations. He does just that with this first single from Blessed. It's an open window into Farrago's world, a highway to his musicality.
The tribal percussion is unexpected, making way for a furious combination of beats underpinned by Amelie Lens' vocals. The tension is controlled in an almost possessive way, and the ride is fast-paced. Despite the obvious harshness, the tribal nature makes the track an industrial gem with organic sprinkles. You'll too become addicted to bass. Listen to it below without moderation: