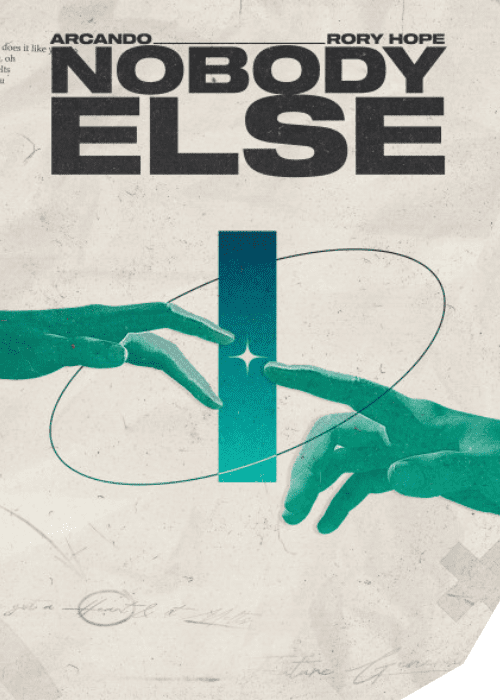 Arcando & Rory Hope Come Together For Feel-Good Pop Track "Nobody Else"
Dutch DJ and producer, Arcando, joins forces with singer-songwriter and recording artist, Rory Hope, to produce latest EDM single "Nobody Else." The new track shows off the young talent's versatility and gift for fusing different genre elements together like EDM, Pop, Trap, and Melodic Bass sounds.
The two bring out the best in each other as Hop sings, "I've got a heart and it melts/ 'Cause when I look at you/ Oh I believe it's true/ That there's nobody else/ If I have been locked out/ Of the gates of heaven/ Would you fall with me to hell (to hell, to hell, to hell)/ I need to know/ If you feel just like the way/ I feel for you."
Marc Bandecchi, aka, Arcando is one of the fastest growing artists in the electronic dance music scene. The 23-year-old has garnered over a hundred million streams across various platforms, bringing his contagious energy to some of the most notable dance music labels such as NCS, Armada Music, Lowly Palace, and Future Generation.
In addition to his solo releases, Arcando has contributed his skills, remixing for R3HAB, Cheat Codes, and Tritonal. With "Nobody Else" he continues to earn the respect, love, and support of fellow artists, as well as electronic music brands like Trap Nation, Trap City, MrSuicideSheep and more.
Follow Arcando on: Instagram – Spotify
Follow Rory Hope on : Instagram – Spotify
Watch the lyric video here:
Listen to "Nobody Else" on Spotify: