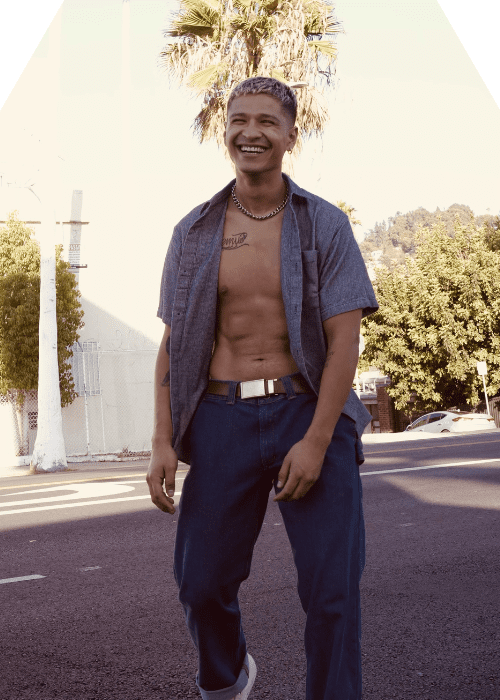 BEN CARRILLO'S LATEST SINGLE "ZOOM ZOOM" IS ALL ABOUT 'GOOD VIBES'
Up-and-coming Latin artist, Ben Carrillo, has touched thousands of souls with his most recent single "Zoom Zoom." The feel-good track comes with a high-energy music video that flawlessly captures the main theme of the song which is all about "the good vibes and being around people that you love."
"I am a fan of reggae and driving and I wanted to make a song about those long drives I take down the PCH on my way to my favorite beach in Malibu," explains Carrillo, who co-directed the music video with Alejandra Hinojosa. Filmed by Natasha Abdul, the visuals follow Gisselle Kuri and Ben wandering around the city of Los Angeles in their truest and most natural selves.
Integrating his multicultural influences into his songs, Ben Carrillo succeeds in creating a sound that is unique and unheard of, "Back in Guatemala I listened to acoustic music and reggaeton, when I was in High school in Texas I got introduced to Hip Hop & Country music and in Colombia the love for latin Urban music came back into my life. It is in my blood, not really having one identity makes my music so unique."
With two new big features coming out in 2023, Ben Carrillo has a lot of music in store for his fans. Following "Zoom Zoom," "Reggaeton De Guatemala," "Marijuana," ft. Amenazzy and "Para Ella," the versatile singer-songwriter, is getting ready to drop "Pasan Las Horas" in December.
Watch the Official Video for "Zoom Zoom" here:
Listen to "Zoom Zoom" here: