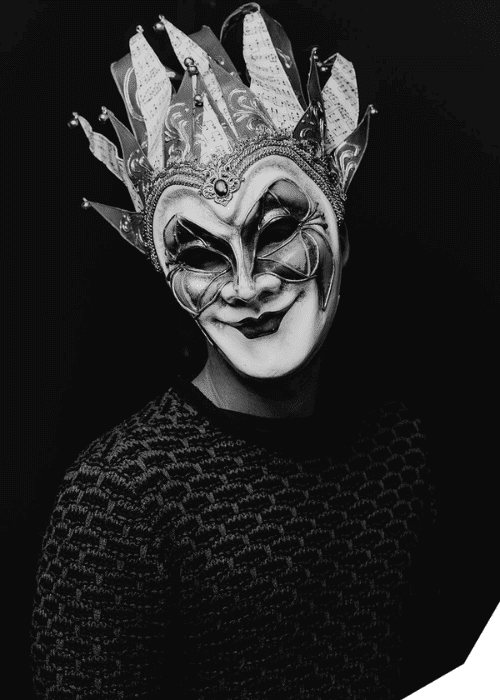 Boris Brejcha to Headline AREA15's "MasqueRave" for a Captivating New Year's Eve Experience
AREA15 has now unveiled "MasqueRave," a highly anticipated New Year's Eve soirée taking place on Sunday, December 31st. This event is the grand finale of the year's "Massive" series, a collection of mind-bending happenings that AREA15 describes as a hybrid between a traditional concert and an extravagant festival experience.
The enigmatic electronic virtuoso Boris Brejcha will top the bill, promising to cast a spell over the night. The event will boast a plethora of special guest performances and will keep the music playing for a whopping six hours, spread across two electrifying stages. AREA15 encourages all ticket holders to embrace the theme by donning their most enchanting masquerade masks.
Noah Kessler, AREA15's Head of Entertainment, exclaimed, "We've left no stone unturned in curating an unforgettable night of enigma, music, and enchantment, and I cannot wait for attendees to immerse themselves in the last and best Massive of 2023."
The doors will open at 9 pm on Sunday, December 31st and the celebration will continue until 3 am on New Year's Day. General admission tickets start at a tantalizing $44.95 per person. For those seeking a more VIP experience, exclusive passes are available for $179 per person. These passes include expedited entry, access to an exclusive viewing area complete with a private bar, and one complimentary drink ticket.
Secure your spot at AREA15's "MasqueRave" by purchasing tickets here.
As the New Year approaches, AREA15's "MasqueRave" promises to be the ultimate gateway to a year filled with music, magic, and memories, inviting attendees to immerse themselves in the immersive experiences that AREA15 has become known for. Keep an eye out for upcoming announcements regarding artists and voting details, which will be revealed early in 2024.