Tomorrowland 2023 Aftermovie Takes You Inside Record-Breaking "Adscendo" Mainstage
Tomorrowland 's 2023 aftermovie provides a breathtaking look at the festival's incredible "Adscendo" mainstage. Not only did this stage play host to 400,000 fans from over 200 countries and over 750 of the world's finest DJs, but it also broke a Guinness World Record for being the world's largest temporary stage.
Standing at a towering 141 feet, "Adscendo" surpassed the previous record-holder, "Big Beast" stage at Saudi Arabia's SOUNDSTORM festival in 2021, which stood just over 135 feet tall. To put this in perspective, the "Adscendo" mainstage would require stacking 19 clones of the 7′ 4″ basketball superstar Victor Wembanyama.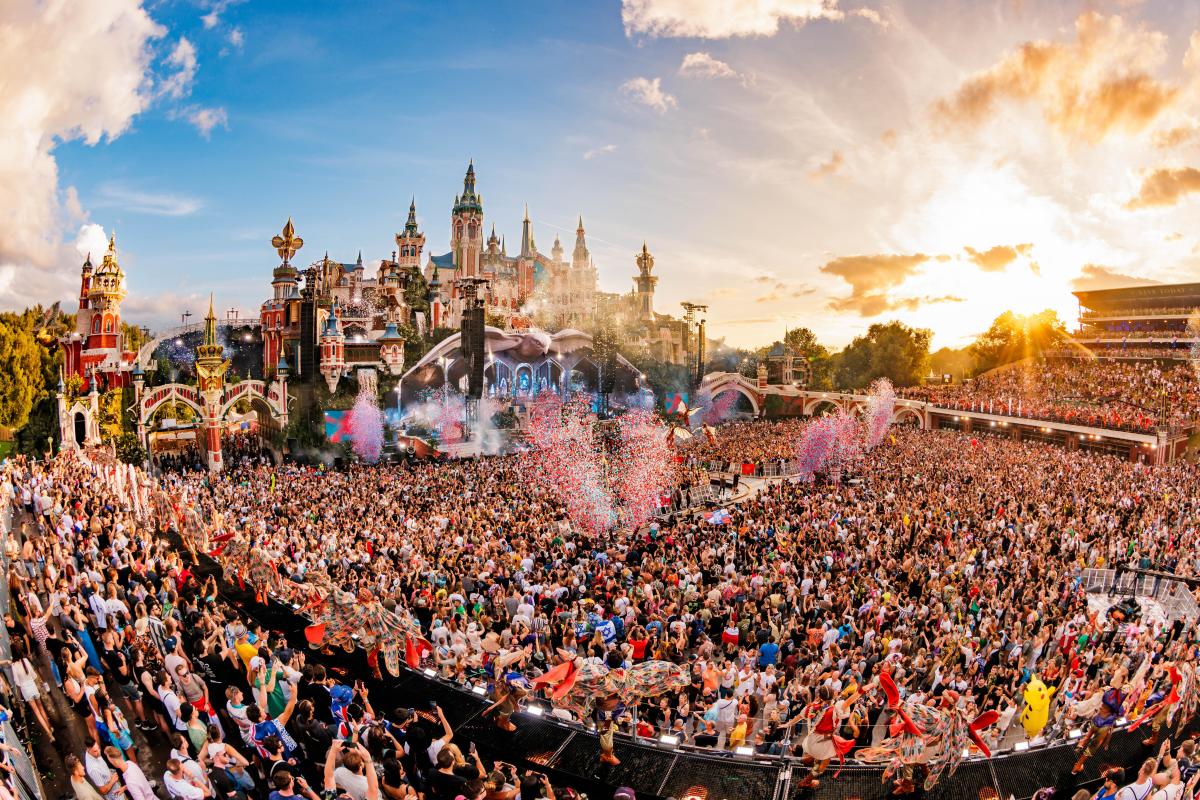 Beyond its impressive height, "Adscendo" was adorned with 740 square meters of video tiles, 230 speakers and subs, 30 lasers, 48 fountains, and over 1,000 lamps. The construction of this monumental stage took 50 days, and it required an additional 13 days to dismantle.
The official aftermovie lets viewers immerse themselves in the epic atmosphere of Tomorrowland 2023, offering stunning visuals of the "Adscendo" mainstage and providing a glimpse into the magic of the festival. The aftermovie also includes a tracklist featuring songs from world-renowned artists like Swedish House Mafia, Steve Angello, Alesso, and many more.
For those who want to relive the festival's DJ performances, complete sets by Alesso, Hardwell, Amelie Lens, Alok, and other top artists are available for viewing.
Watch Tomorrowland's official 2023 aftermovie here.