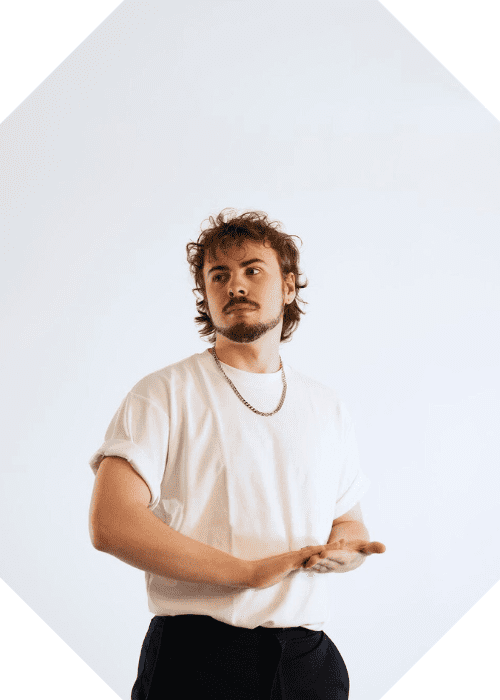 Darby's Electrifying CRUSH EP Marks a Milestone in Music Evolution
Melbourne-based producer Darby has taken music enthusiasts on a captivating journey through electrifying house and UK garage with the release of his latest EP, CRUSH, on San Holo's esteemed bitbird imprint. This EP not only serves as a musical triumph but also stands as a testament to Darby's personal growth over the past year.
CRUSH is a work of art that showcases the artist's artistic evolution. Within its intricate melodies and carefully crafted beats, Darby skillfully weaves a tapestry of complex emotions, creating a musical narrative that is both powerful and delicately beautiful.
The EP features some of Darby's previously released gems, including "Everything," "Crush," and "Reminisce." A standout addition to the collection is the track "juuku," which adds a euphoric dimension to CRUSH. While these tracks offer a glimpse into Darby's musical prowess, newcomers like "PLAY" exhibit his vibrant production style with distorted basslines and whimsical samples. In contrast, "Think Bout U" takes a more introspective turn, driven by nostalgic vocal chops that evoke a sense of wistfulness.
Darby, at just 23 years old, has rapidly positioned himself as a global musical force. His music bridges the gap between electronic and pop, creating a euphoric fusion that captures the Y2K digital aesthetic with a mature twist. Since launching his career in 2019, Darby has gained recognition from renowned electronic music tastemakers, including ILLENIUM, Alison Wonderland, SLANDER, and NGHTMRE. He has also lent his remixing skills to tracks by artists such as IMANU and San Holo.
"CRUSH" is not just an EP; it's a testament to Darby's musical evolution and the promise of an artist destined for greatness.