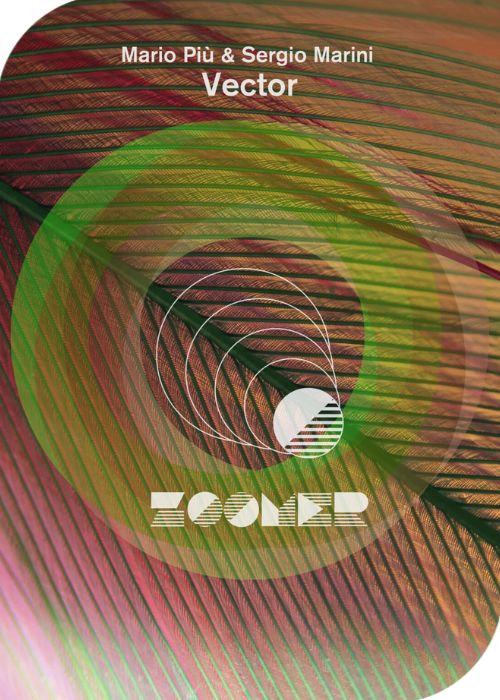 "Experience the Deep Techno Sounds of Mario Più and Sergio Marini with their Latest Track 'Vector'"
Mario Più, the famous Italian DJ and producer, has remained a prominent figure in the dance music scene, constantly pushing the boundaries of various sounds and genres, while always maintaining his love for beautiful melodies, be it trance, techno, or house music. Meanwhile, Sergio Marini, also from Italy and known as Sygma, has established himself as a respected industry veteran and resident of Zoomer Records. Having achieved great success with their official reworks of Mario's classic tracks, including "Serendipity" and "Dedicated," these two gifted individuals have joined forces once again. Their latest offering is a massive techno/peak time product called "Vector."
Reflecting on the creative process behind this project, Mario Più explained, "After collaborating with Sergio on some of my old tracks, we decided to create something entirely new and unreleased. We wanted to produce resonances and versions more suitable for a techno dancefloor, incorporating some of the current sounds played at the disco!"
Sergio Marini has observed a recent shift in the techno scene towards more groove and acid sounds, with less emphasis on the kick. He believes this could be attributed to the resurgence of the electro house sound that was popular 15 years ago. In response, he and his team sought to combine techno and obsessive synths with a hint of electro house flavor to create something new and exciting.
"Vector" is a masterpiece of techno music, combining the best elements of the genre into a single track. The dark and brooding synths, combined with the driving basslines, create an immersive and hypnotic atmosphere that draws the listener in. The track gradually builds in intensity, adding layers of complexity until it reaches a frenzied peak that is sure to get any dancefloor moving.
Mario Più and Sergio Marini's creative synergy is evident in "Vector," and their ability to blend different styles and sounds seamlessly is impressive. This latest project is a testament to their talent and creativity, and it is sure to be a hit with fans of techno music worldwide.
The production of "Vector" marks a new chapter for Mario Più and Sergio Marini, as they continue to explore the boundaries of techno and experiment with new sounds and styles. Their latest offering is a testament to their dedication and passion for music, and it is sure to captivate audiences around the world. Fans can look forward to more exciting collaborations from these two talented individuals in the future.