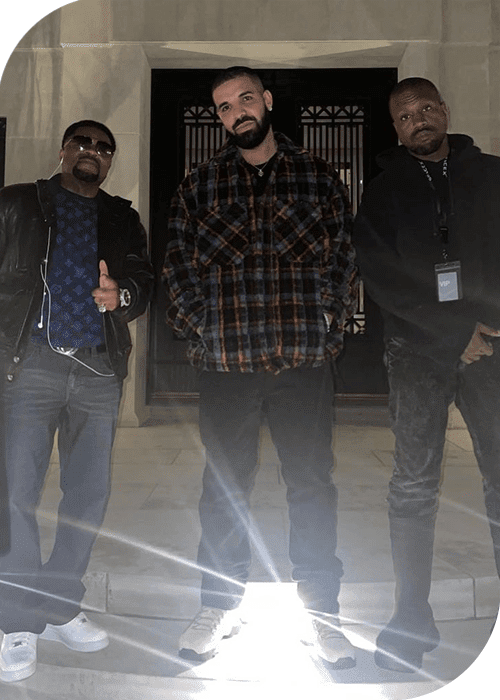 Finally! Ye and Drake Bury The Feud At Dave Chappelle Show
After a long awaited time, Kanye West and Drake finally bury their beef and meet up at Dave Chappelle comedy show in Toronto.
After years of taking lyrical shots at each other, it seems like peace is on its way between rappers Drake and Kanye West.
Ye posted a photo on Instagram of him, Drake and J. Prince with a dove emoji as a caption, which symbolizes love and peace.
The gesture comes after a video message that West sent last week to Drake, inviting him to perform on stage together and put an end to their feud, as requested by Larry Hoover, one of the co-founders of Chicago Gangster Disciples gang, who's doing time in prison. Prince wrote on Twitter "Let's make history December 9th. Free Larry Hoover Concert."
Drake also shared some footage of him and Ye on Instagram, captioning "You have reached your destination". He also shared a short clip of Dave Chappelle's message at the show.