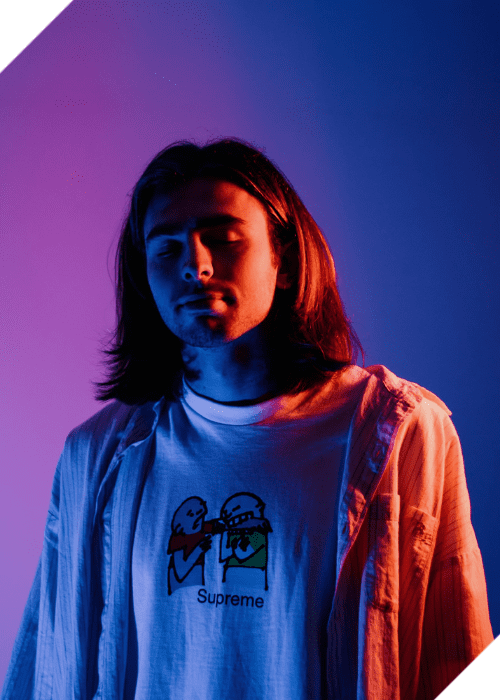 Kacia Unveils Latest Single "Night Out" -Upcoming Album Details
Emerging from the bustling music scene of London, the talented singer-songwriter Kieran Poling, also known as Kacia, has recently launched his latest musical creation "Night Out". Released on July 7, 2023, this single follows his well-received debut track "Young Fun Dumb", enhancing his growing presence in the industry.
This second single "Night Out" serves as a teaser for what fans can expect from his debut album "What If Life is Just A Movie". The album is anticipated to hit the music market later in 2023, which is eagerly awaited by his steadily growing fan base.
Kacia, whose real name is Kieran Poling, originally penned "Night Out" in 2021. The song explores the artist's personal experience of traversing an exceptionally tough period in his life. It stands as a testament to his ability to turn complicated and uncertain circumstances into soul-stirring music. The song's narrative delves into a deeply relatable human experience, illuminating the universal struggle of finding one's way through a world fraught with uncertainty.
The creation of "Night Out" saw Poling collaborating with producers Matthew Fisher, Matt Fisher, and Jeff Powell. Their collective creative prowess helped in shaping the song's poignant message into a deeply resonant musical piece.
An accompanying music video, directed by renowned director Tom Knibbs, provides a visual counterpart to the song, adding a layer of storytelling to the auditory experience.
Speaking about "Night Out", Kacia expressed, "It was the first time I approached songwriting with unreserved honesty. The lyrics flowed effortlessly, almost like a stream of consciousness. Initially, the song began as an emotional outlet, but I soon realized that wasn't the direction I wanted to take. Instead, it evolved into a compelling piece about striving for optimism in the midst of the darkest moments. It acknowledges a fleeting instant rather than dwelling on the direct pain."
The new song "Night Out" by Kacia signifies the artist's evolution and commitment to delivering music that not only resonates with listeners but also helps them navigate the complexities of life. By turning personal experiences into universal narratives, Kacia continues to establish himself as a captivating voice in the music world. Anticipation for his forthcoming album continues to mount, promising an exploration of the artist's unique blend of raw honesty and musical craft.