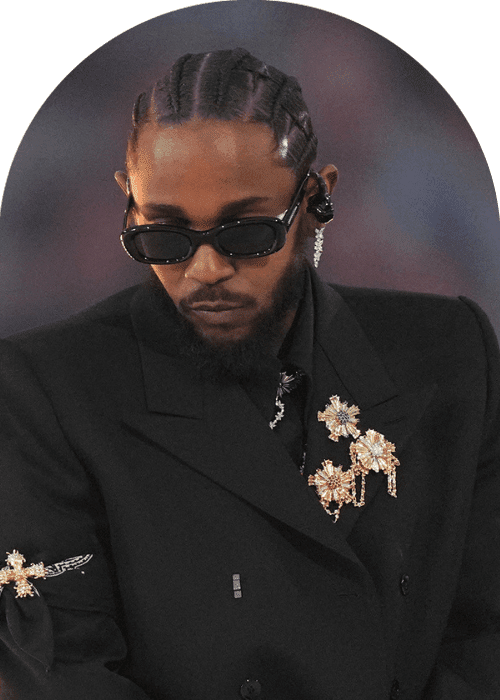 Kendrick Lamar Wears a Crown of Thorns For New Album Cover Art
Kendrick Lamar has revealed the cover art for Mr. Morale & The Big Steppers', which will be released on May 13th. The new cover depicts Lamar with a blank look, akin to the artwork for its predecessor, 2017's Pulitzer-winning 'DAMN.'
This time, however, there's more to enjoy: Lamar stands with his back to the camera, staring wistfully out the window of what looks to be his family's bedroom. He's wearing a white tee and muted pants, a revolver dangling from his belt, and a thorny crown on his head.
As a lady breastfeeds a newborn baby on the bed in front of him, Lamar is depicted hugging a little girl who looks piercingly at the viewer of the cover. It's a lovely image of rich browns and beige with a strong family theme, captured by New York photographer Renell Medrano.
Check out the cover below: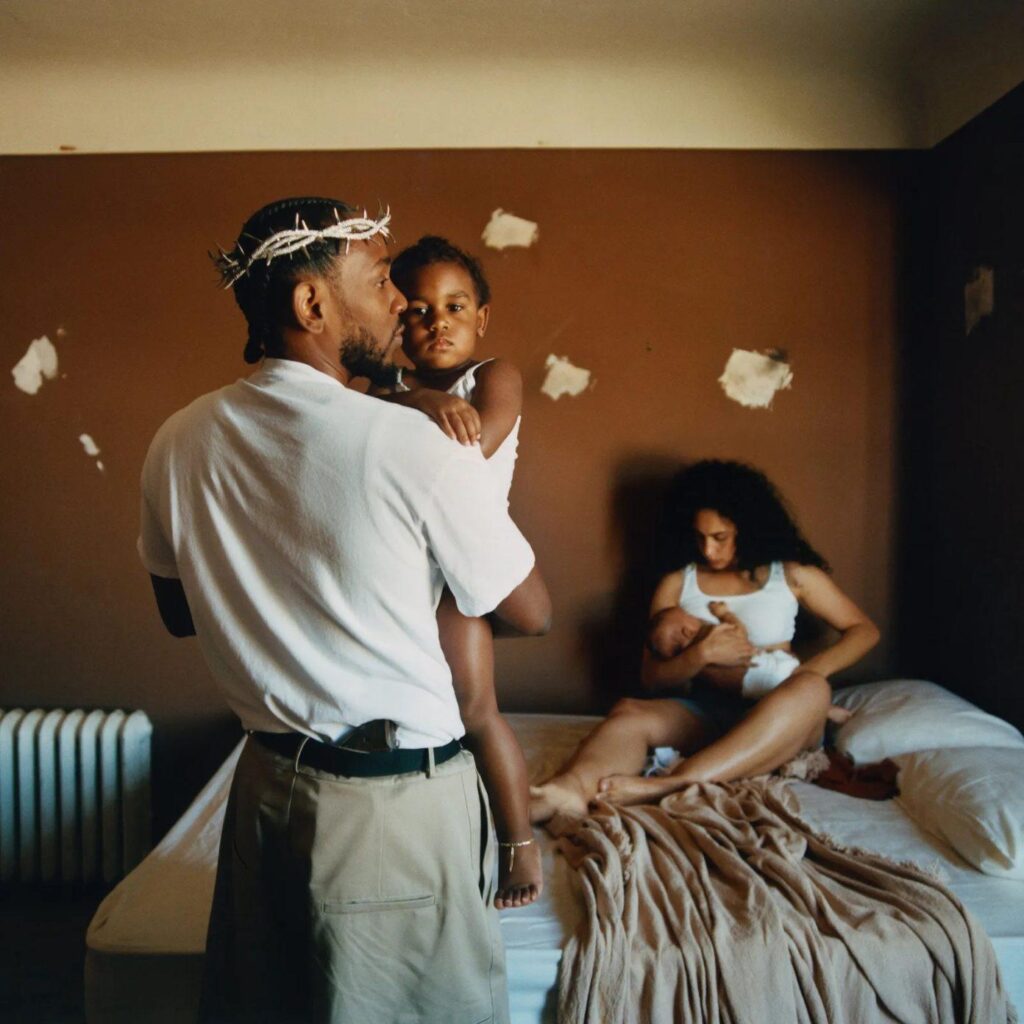 pgLang / Top Dawg / Aftermath / Interscope will release 'Mr. Morale & The Big Steppers' on May 13th. Lamar made the announcement just a month ago, cheekily replying to a fan who incorrectly stated, that Kendrick Lamar has officially retired.
'The Heart Part 5,' the album's first and seemingly only single, was released earlier this week. It was famous for its controversial video, which featured "cameos" from Kanye West, Will Smith, OJ Simpson, and the late Nipsey Hussle thanks to deepfake technology. It was also his first headlining release since 2018 – when he released 'All The Stars,' the first song on his self-curated Black Panther soundtrack, which included SZA.