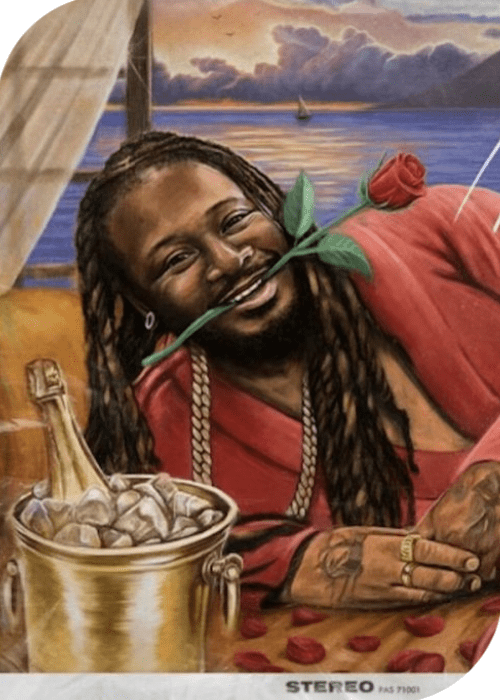 Listen to T-Pain's Cover Album 'On Top of The Covers'
T-Pain's latest album On Top of The Covers, a collection of cover songs, has been released after being announced last month, exciting his longtime fans.
The album consists of 8 tracks and is out now. The first season winner of The Masked Singer presents his own take on popular songs such as Sam Cooke's "A Change Is Gonna Come," Journey's "Don't Stop Believin'," Dr. Hook & the Medicine Show's "Sharing The Night Together," Sam Smith's "Stay With Me," Chris Stapleton's "Tennessee Whiskey," Frank Sinatra's "That's Life" (featuring NandoSTL) and Black Sabbath's "War Pigs." On Top of the Covers is T-Pain's first album since 2019's 1UP, and he's chosen to showcase his natural voice, without the heavy use of auto-tune.
T-Pain expressed his excitement for the album, saying "This covers album has been years in the making. I started recording this right after I won The Masked Singer. It got put on hold for a bit but now that I'm independent, I'm able to do whatever I want to do through Nappy Boy Entertainment and this is something I've felt strongly about for a long time." Fans can now stream the album below and experience T-Pain's unique take on some of their favorite songs.