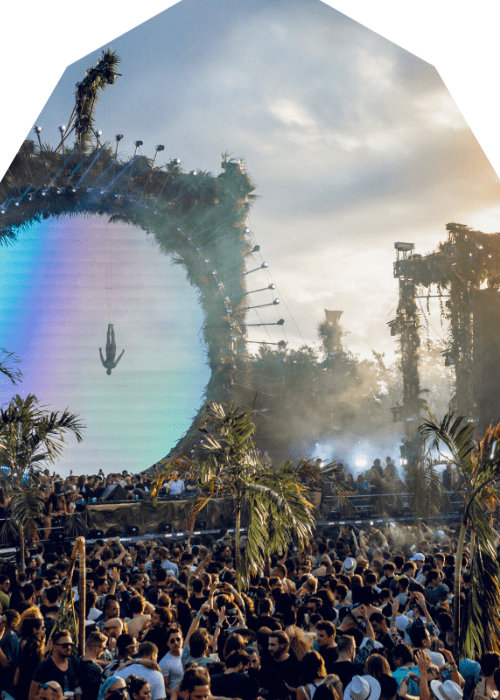 LOCUS Will Bring Drum And Bass To Tulum For A Historic Sophomore Festival In 2023
"A drum & bass experience in paradise." This is the tagline of the rising festival brand LOCUS, and it accurately describes their next edition in Tulum, Mexico's tourist city. LOCUS, which was founded in 2000, has been setting the standard for drum & bass events for nearly two decades. The brand made its debut in Tulum last year, introducing the genre to the region and widening its possibilities. Its impending comeback is likely to dazzle once more with a massive roster.
The first day of the event will include sets by Fabio & Grooverider and Metalheadz artist Doc Scott, as well as Workforce from Must Make Music, LSB, Mark System, Monroe & Emily Makis, and more. On Day 2, Hospital Records founder London Elektricity will play, accompanied by Exit Records head DBridge, as well as Lenzman, Harriet Jaxxon, Rohaan, and Submotive.
Ed Rush and Optical will take the stage on Day 3, while Kemal and Rob Data will reunite at LOCUS for their first gig in almost 20 years, among Teebee, Klute, Makoto, Etherwood, and Degs. On the last day of the event, jungle and drum & bass icon Goldie will take the stage, accompanied by four-time World's Best DnB DJ award winner A.M.C and Brazilian trailblazer DJ Marky. The enticing LOCUS 2023 roster also includes a wide cast of hosting MCs, including Armanni Reign, Degs, and MC Dino.