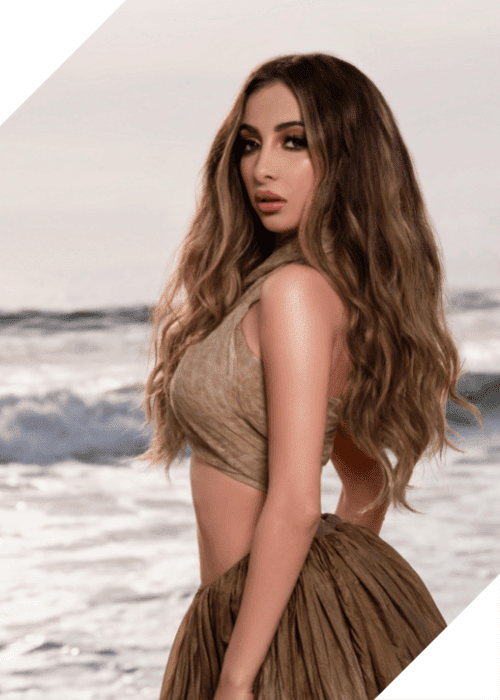 Love-Filled Single "QUÉDATE" By Latino Pop Sensation MAR Leaves Fans Wanting More
Long-awaited debuting artist MAR releases her first single "QUÉDATE," dazzling the music industry with her unraveling presence and swag. With years of experience behind her, MAR is already a veteran despite being only 21-years old as she starts off her solo career in impressive fashion.
MAR's stunning debut single "QUÉDATE" packs a romantic ambiance that is projected through the talented musician's incredible voice and hypnotic up-beat rhythms that are consistent throughout the composition. A fusion of different genres, "QUÉDATE" is conveyed through the lenses of the multicultural artist who has implemented a mix of American, Cuban and Mexican flavors in her signature Latin-pop style. Her incredible aura is magically translated on screen with her emphatic music video that gives the audience a glimpse of MAR's romantic story.
With already tens of thousands streams across platforms, "QUÉDATE" is being enjoyed by her loyal fans and the ones who just got introduced to the next queen of Latin-pop. A testament to her musical skills, MAR was born into a music-loving household that allowed her to embrace, feel and create music from a very young age. MAR reflected on her passion for music, saying "I feel music deeply within my being and I am very excited to immerse myself in the unique language of each instrument and musical genre, I think we all have it inside."
A sensational talent, MAR's future in Latin-pop looks brighter than a supernova explosion as the young artist has all the skills and tools to become a major success with her empowering and entertaining music. Meanwhile, the upbeat track "QUÉDATE" is set to become everyone's favorite summer jam for its mesmerizing tunes and profound lyrics.
Follow MAR: Instagram – Facebook – Spotify – Twitter – YouTube