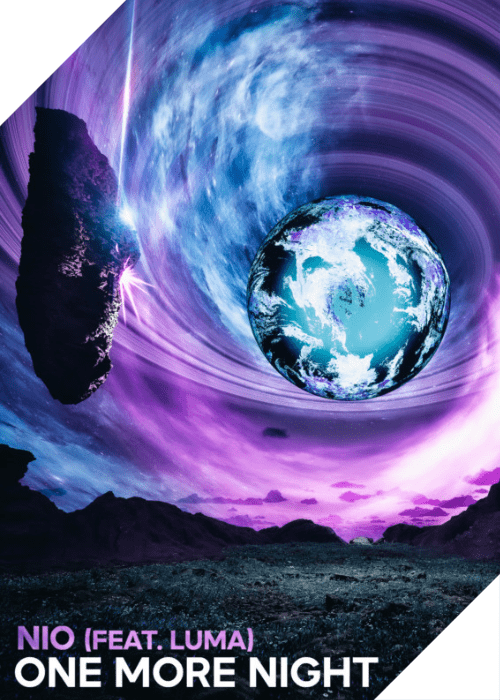 "Luma and NIO join forces to unveil 'One More Night'"
NIO is quickly becoming a rising star in the music industry, and he has gained a reputation for creating a unique sound that he describes as "Space Bass." With his latest release, "One More Night," the 26-year-old producer showcases his impressive production skills, along with the vocal talents of Luma.
This track stands out from NIO's previous releases, as he delves into deeper, trance-inspired sounds that still maintain his signature Space Bass style. The result is a big, cinematic track that sets the perfect backdrop for Luma's emotive vocals, which express the timeless sentiment of regret that "you don't know what you have until it's gone."
NIO's production work on "One More Night" is nothing short of brilliant, with the track weaving together an airy and cosmic atmosphere that is as danceable as it is listenable. The intricate layering of sounds, from the pulsating bass to the soaring synths and atmospheric effects, creates a dynamic and ever-evolving sonic landscape that transports listeners to another world.
At the same time, the track maintains a fiery spirit that keeps things grounded and energized, making it a perfect addition to any dancefloor. NIO's collaboration with Luma on "One More Night" is a testament to his versatility and skill as a producer, and it's clear that he has a bright future ahead of him in the world of electronic music.