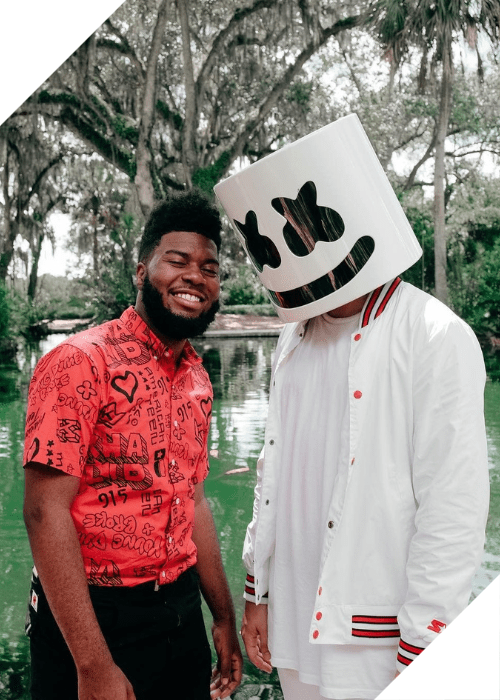 MARSHMELLO TEASES THE FIRST COLLABORATION WITH KHALID IN OVER 5 YEARS
"I feel like me and [Khalid] need to do another song together," Marshmello tweeted on May 12th, seemingly out of nowhere. It turned out, though, that it was more than just a feeling.
Mello and Khalid appear to be putting the finishing touches on their upcoming collab "Numb."
A follow-up to the duo's 2017 hit "Silence" would be much appreciated. The brass-driven pop song debuted just in time to dominate the late summer months, but its influence extended well beyond the season. "Silence" has had over 1.2 billion plays on Spotify alone, placing it in the top 200 most-played songs of all time.
Me and @thegreatkhalid have a song called Numb coming soon 😝 pic.twitter.com/JXOWCyia7v

— marshmello (@marshmello) May 27, 2022
According to the duo's new teaser, "Numb" will channel a similar frequency with upbeat pop dance melodies, a driving house groove, and sensuous vocals from Khalid. While Marshmello hasn't given a specific release date for the song, he has begun posting many teases on social media, raising hopes that "Numb" will be available in the coming weeks.