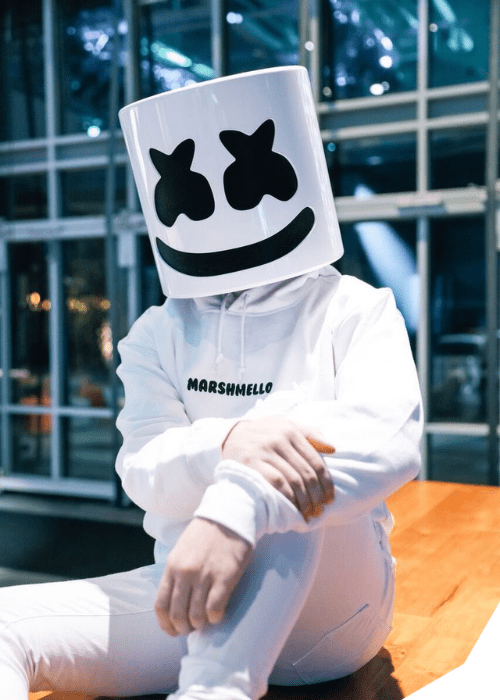 MARSHMELLO Teases Upcoming Riddim Album Ahead of "JOYTIME IV" Release
In a recent development that has set the dance music scene abuzz, renowned artist Marshmello has unveiled plans for an upcoming riddim album. This announcement comes on the heels of an intriguing revelation regarding Marshmello's studio collaboration with Infekt.
Marshmello, a significant influencer in the contemporary dance music landscape, is all set to venture into the realm of riddim with an upcoming album. This album is expected to precede the release of the next installment in his celebrated "Joytime" series. Although eager fans are left in anticipation about the specifics of this impending release, Marshmello's concise declaration offers little detail.
The artist himself took to social media to share a cryptic tweet that shed light on this exciting development: "Imma drop a riddim album before I drop joytime," he succinctly stated. This declaration has certainly piqued curiosity among his fanbase.
Imma drop a riddim album before I drop joytime

— marshmello (@marshmello) August 18, 2023
For devoted followers of Marshmello, this move should come as no surprise. Throughout the year, he has been openly embracing the riddim genre. A revealing exchange with a fan in July showcased his inclination towards a heavier musical direction, as he disclosed, "been in a riddim mood since edc."
I played a lot of my own IDs that I've been making…been in a riddim mood since edc https://t.co/IpXVTDFllv

— marshmello (@marshmello) July 3, 2023
Furthermore, recent social media activity has ignited speculation about a potential collaboration. Marshmello's post about wanting to craft a new album, while common for an artist with an established discography, led to heightened anticipation due to a subsequent post featuring him in the studio alongside Infekt. This unexpected pairing has fueled speculation of a collaborative effort brewing between the two talents.
Notably, Marshmello has been actively supporting Infekt's music, particularly spotlighting his track "Boundless." This underlines the potential synergy between the artists and hints at a deeper creative connection.
👹👹👹👹 @infektdubstep pic.twitter.com/CibGBAGFFK

— marshmello (@marshmello) August 4, 2023
As of now, the specific title and release date of Marshmello's riddim album remain undisclosed. Fans and music enthusiasts alike will undoubtedly be keeping a close watch for further announcements from this dynamic artist.