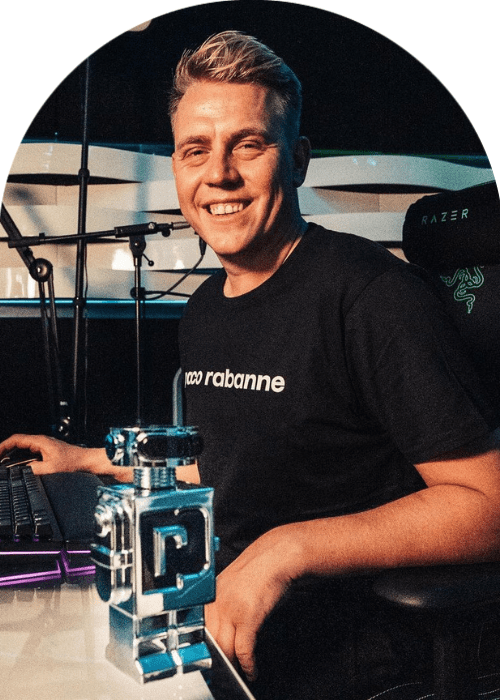 MARTIN JENSEN'S "THE ORDINARY MIX VOL. 3": VENTURE INTO TECH HOUSE TERRITORY!
If you have yet to go to a Martin Jensen gig, Google his next performance now, and cancel all your plans that day. One of the industry's starchild DJ's is back and building whole new type of content for his fans and soon to be accolades. 
Prepare to set sail on a musical voyage like no other as DJ Martin Jensen unleashes his latest sonic creation, "The Ordinary Mix Vol. 3". This mixtape is the epitome of Jensen's knack for chart-topping hits and electrifying performances, but this time, he's taking us on a journey through uncharted waters with a boatload of tech house goodness that's as fresh as the salty breeze.

Launching his auditory armada aboard the Mols-Linjen, a ship that's not just any ship—it's the fastest in the Danish seas—Jensen crafts an electrifying blend of tech house tracks that's bound to leave listeners riding the waves of sonic ecstasy. From the infectious beats of Dom Dolla to the genre-blurring magic of Gorillaz, this mix is a swirling sea of musical sensations.
But wait, there's more to this adventure than meets the ear. Imagine sailing along with Martin Jensen on the Mols-Linjen, watching the sun dip below the horizon as the beats sync with the rolling waves. Yes, you read that right—this mix isn't just an auditory thrill; it's a visual spectacle. The stunning 360 HD landscape captures the beauty of the Danish seas, making you feel like you're right there on the ship, ready to dance your cares away.
Jensen's prowess in blending tracks is on full display in "The Ordinary Mix Vol. 3", where he expertly navigates through a sea of sounds. From the infectious rhythm that propels you forward to the genre-defying twists that keep you guessing, this mix is a treasure trove of musical gems that caters to both tech house aficionados and those looking to dip their toes into this electrifying genre.
VOTE FOR MARTIN JENSEN FOR THIS YEAR DJMAG TOP 100 
Jensen's "The Ordinary Mix" series is more than just music; it's a voyage of sound and sensation that encapsulates the extraordinary within the everyday. With his unique ability to blend pop, tropical, and house influences, Jensen takes us on an adventure that's part music, part magic, and all Martin.