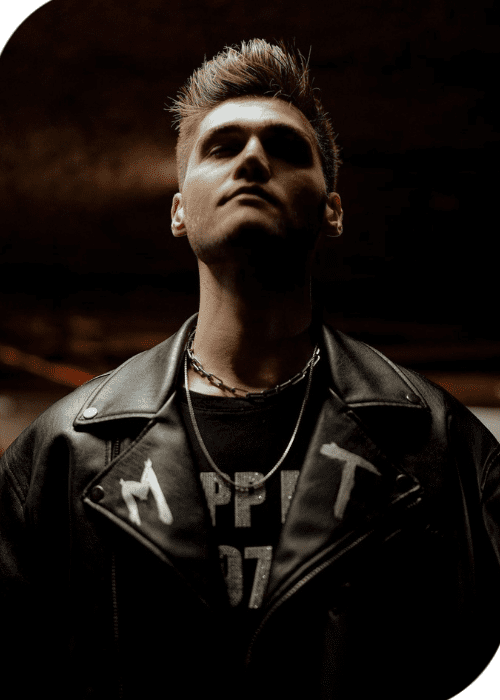 Martin Trevy's "Love For You": A Dance Anthem Now Dominating Playlists Worldwide
Fresh out of the studio, the much-anticipated track "Love For You" by Colombian sensation Martin Trevy is now live and setting dance floors ablaze globally. With his reputation for producing emotionally charged, catchy melodies that move both the heart and feet, this release was always destined to be a game-changer.
Emerging from the global dance arena is the evocative anthem, "Love For You," crafted by the Italian-Colombian electronic powerhouse, Martin Trevy. This new single encapsulates the profound depths of human connection, blending euphoria with palpable tension that promises to captivate dancefloors worldwide. A testament to Trevy's dual heritage and his innovative prowess in the electronic scene, "Love For You" speaks volumes of the passion and intensity two souls can share on the dance floor. As Trevy himself described, the track beautifully captures the universal theme of love, making it an unmissable addition to the global dance catalogue. Don't miss out: "Love For You" by Martin Trevy is available now.
Song Overview:
Genre: Electronic Dance Music (EDM)
Mood: Euphoric trance, soulful melody, club-ready drop.
Theme: A sonic representation of deep connections and the magnetic attraction between two souls.
Rooted in Heritage, Made for the World:
A blend of Italian sophistication and Colombian passion, Trevy's dual heritage shines in "Love For You." It's a track that encapsulates his unique ability to fuse diverse cultural influences, earning him recognition and admiration from electronic music aficionados worldwide.
Industry Seal of Approval:
Already a household name in Colombia with a staggering 380,000 monthly Spotify listeners, Martin Trevy's rise to the global stage has been meteoric. Top-tier artists like Tiësto, Sam Feldt, and Lost Frequencies have rallied behind his sound. With tracks like "Love For You," it's easy to see why.
Previous Accolades:
Don't forget his breakout single 'Bassline.' Premiered on Tomorrowland Radio and spotlighted on influential Spotify playlists, including Dance Rising and Club Beats, this track laid the groundwork for the buzz surrounding "Love For You."
Live Performances:
Having mesmerized over 250,000 fans at ULTRA Colombia 2022 and shared stages with industry giants like Afrojack and DJ Snake, Martin's live shows are a spectacle. 
Artist's Vision:
In Trevy's words, "Love For You" was birthed from a desire to "create a song that makes people dance and touches their hearts." A universal theme of love permeates every beat, every drop, and every note, connecting listeners on the dance floor and beyond.