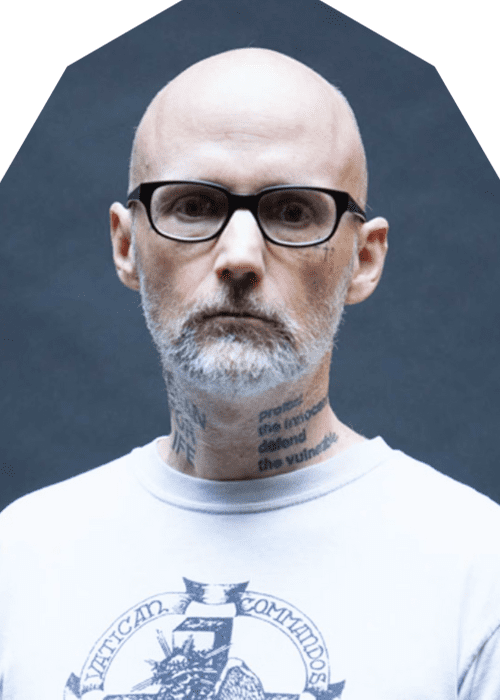 Moby Releases New Single "Should Sleep" on His Label Always Centered At Night
Moby, the renowned New York City-based electronic musician, producer, and activist, has unveiled a soulful track and accompanying video titled "Should Sleep," featuring J.P. Bimeni. This release is available on Moby's fresh label, Always Centered At Night. The song pays homage to the underground dance music scene of the 1980s that once thrived in New York City and beyond. "Should Sleep" aims to capture the euphoric and healing energy of music, dance, and community on late-night dance floors.
The track encapsulates the carefree joy of being on a dance floor in the early hours of the morning, reminiscent of the time when New York's underground dance music scene flourished. Moby fondly recalls this era, mentioning iconic DJs like Larry Levan and David Mancuso who curated and sustained this vibrant scene. He reminisces about discovering hidden underground clubs like the Fallout Shelter, Am/Pm, The Loft, and Paradise Garage, where he encountered groundbreaking artists such as ESG, Loleatta Holloway, the Peech Boys, Cheryl Lynn, Manu Dibango, and many others.
Moby emphasizes that "Should Sleep" is a tribute and homage to that dynamic scene, where diverse audiences gathered to create nightly music and sweat-soaked cathedrals. He describes it as a song that transports him back to the midnight dance floors of David Mancuso's loft, celebrating with joyful strangers from all walks of life.
London-based vocalist J.P. Bimeni expresses his excitement about collaborating with Moby and describes the music as a source of wisdom, warmth, healing, and uplift.
The official music video for the track, directed by Moby and Mike Formanski, features both Moby and J.P. Bimeni in their natural settings: Moby in his home studio surrounded by instruments and his dog, Bagel, while J.P. enjoys nature in New Orleans as he sings and dances. Despite being created independently in two locations, the video seamlessly merges into a cohesive and vibrant unit.
Moby, a multi-platinum-selling artist, songwriter, producer, author, and animal rights activist, has been a dedicated vegan for 35 years. He recently released his directorial debut, "Punk Rock Vegan Movie," exploring the connection between punk rock and animal rights. Moby also launched his record label, Always Centered at Night, to create emotionally charged, atmospheric, and beautiful music featuring voices from around the world. The label has already produced successful collaborations with various artists, accumulating over 15 million streams across platforms.
"Should Sleep" by Moby and J.P. Bimeni captures the enchanting groove reminiscent of the euphoric dance floors that once thrived in 1980s New York City clubs. This release is part of Moby's label, Always Centered At Night, and serves as a preview of the exciting music to come.
You can stream the record here.