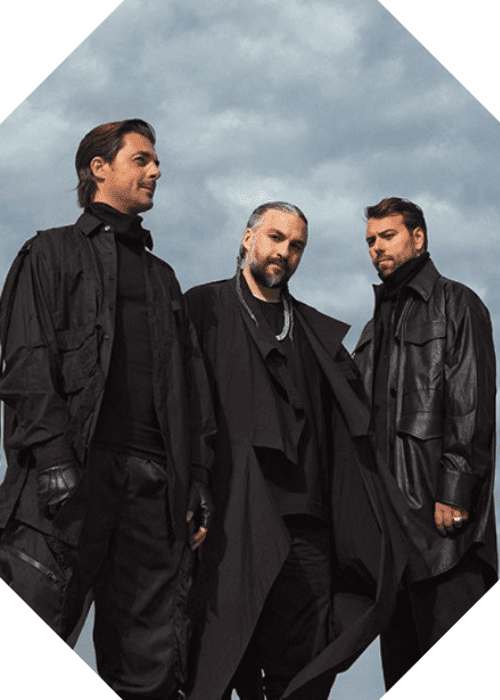 Swedish House Mafia Announces Release of New Single "Ray Of Solar" on August 4
After their reunion in 2018, Swedish House Mafia, comprised of Axwell, Sebastian Ingrosso, and Steve Angello, has been gearing up to reclaim their status as electronic music icons. Following their highly-praised 2022 debut album "Paradise Again," the trio embarked on a massive world tour to reconnect with their dedicated fanbase and revisit their classic hits.
Throughout 2023, the individual members of Swedish House Mafia have been pursuing solo projects, delivering impressive singles and performances worldwide. However, they are also committed to pushing the group forward and are now gearing up to release their second single of the year. In May, they collaborated with Fridayy for the single "See The Light," showcasing a more melodic direction for their music.
Recent social media posts have hinted at new music on the horizon, and now Swedish House Mafia has officially announced that their upcoming single, "Ray Of Solar," will be released on August 4th. During weekend one of Tomorrowland, Steve Angello delivered an electrifying set featuring several unidentified tracks, fueling anticipation among the dance music community for what's to come from the iconic trio.
Ahead of their South American tour at the end of the year, Swedish House Mafia has a few one-off dates scheduled around the world. While fans eagerly await the release of "Ray Of Solar," they can also look forward to potential sneak peeks of unreleased tracks during the group's upcoming live shows.
For a taste of what's to come, be sure to check out the short clip and pre-save "Ray Of Solar" below.
Pre Save Ray of Solar Now!https://t.co/RT1GUqxgHM pic.twitter.com/EZDtn8hIUv

— Swedish House Mafia (@swedishousemfia) July 12, 2023