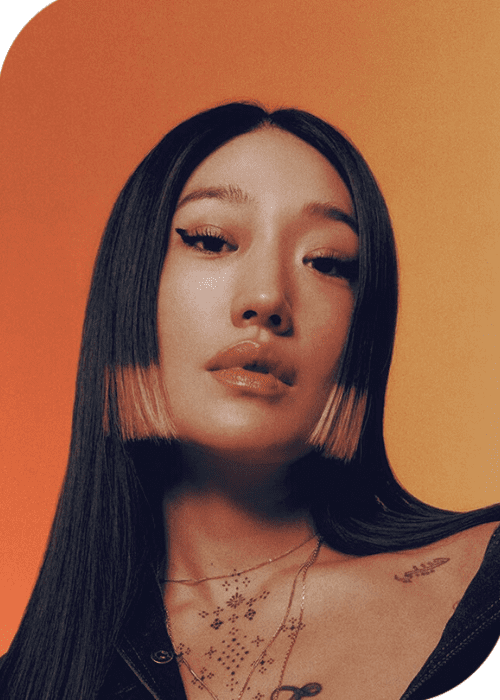 Peggy Gou and Lenny Kravitz Unveil Electrifying Collaboration: "I Believe In Love"
Peggy Gou, the acclaimed electronic artist, has excited fans by revealing a forthcoming collaborative single with the multi-talented American singer-songwriter and actor, Lenny Kravitz. Describing Kravitz as "the coolest person in the world," Peggy Gou shared the title of their new track on social media, which is "I Believe In Love."
The artist provided a teaser of the song with a video snippet that suggests it will blend electronic and rock elements. In the video, Peggy Gou and Lenny Kravitz can be seen grooving along to the track inside a car, displaying a lighthearted and cheerful mood. Peggy Gou made a heart sign with her hands as Lenny Kravitz joined in the fun, showcasing their exciting collaboration. In her caption, she expressed her honor and hope that fans will love the track as much as they do.
Fans have eagerly expressed their adoration for these two remarkable artists, expressing their excitement for the upcoming release. Their comments were filled with heart and fire emojis, along with messages of gratitude for the artists and their highly anticipated gift. The enthusiastic response serves as a virtual love letter to the artists and a collective countdown to the release date.
The collaboration between Peggy Gou's electronic sensibilities and Lenny Kravitz's fusion of rock, reggae, R&B, and funk promises a unique and exciting musical connection. The video snippet offers an enticing glimpse of what fans can expect when the single is released on November 8.
Peggy Gou recently shared a series of activities during her visit to New York, including interviews, studio sessions, and photoshoots. Fans are eagerly following her journey, and the release of the single is highly anticipated.