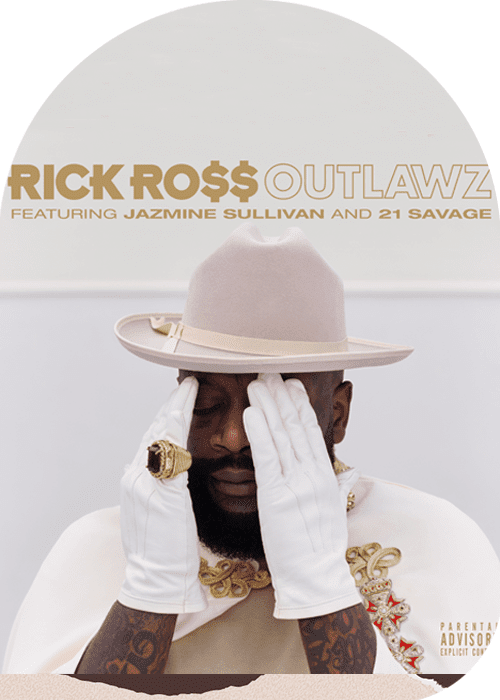 Rick Ross: Shares New Track – Outlawz ft. Jazmine Sullivan, 21 Savage
After a long silence, Rick Ross finally dropped a new single.
Rick Ross teamed up with Jazmine Sullivan and 21 Savage on "Outlawz," the first single off his upcoming 11th studio album "Richer Than I Ever Been."
It's such a classic Rick Ross track. Rick Ross never forgot where he came from, channeling his roots by using gospel-inspired sounds with a solid hook and blending it all with rock drums.
"I feel this is the best album I've ever done," he told "The Bakari Sellers Podcast." "I make progress every day. I feel like some of the stuff I'm saying on this album will separate this album from others.
A lot of people are going to say, 'Rozay shouldn't have done that.' I think I should. Why not? That's what the game needs."