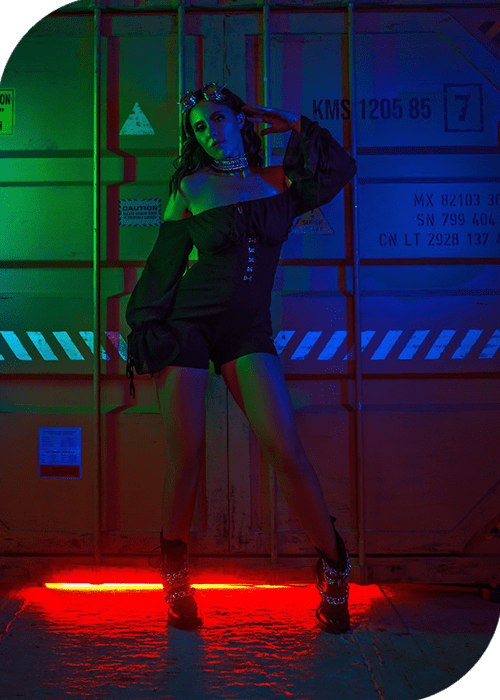 Raquel Kiaraa Inspires With Her New EP Defying Odds
"Love Got Me Sick" is singer-songwriter Raquel Kiaraa's lead track from her newest EP called Defying Odds. A collection of anthem-like songs, Defying Odds has the power to lift people up, after all its title stands to praise women's ability to give birth, to dream the impossible and achieve it. As an exceptional woman, Raquel uses her voice to speak on these issues, inspiring other women to be more self-confident and love themselves.
"Love Got Me Sick" off her new album had its music video released and has surpassed the 130K views on YouTube.
"Lost Without You" also included in the album is absolutely captivating with delicious sound melting into pop and hip hop in a beautiful way only Raquel could deliver. Her single "Love to the Moon" received in-store placements across the globe — Natan (Belgium), McDonalds (Switzerland), Shakeaway (UK), and Helly Hansen (Norway).
This year Raquel Kiaraa also released several great singles like "Release Me", and "We Know" with hundreds upon hundreds of streams.
Raquel has immense inner strength which she shares with the world through her album. She learnt to play the piano at the age of 32, she is a singer-songwriter, a talented artist, a mother, an entrepreneur, and even an athletic coach. She is an incredible artist who helps others become more self-confident and love themselves through the power of her art.
Raquel's music is fresh and passionate. Her work is the reflection of her soul and is much appreciated by her fans. There is unbelievable originality in her song while her voice just fascinates from the first moment. Each song is a genre-defying vignette with the artist's heart and soul poured over. Her album has definitely solidified and hugely expanded Raquel's fanbase and people cannot wait until her next release.