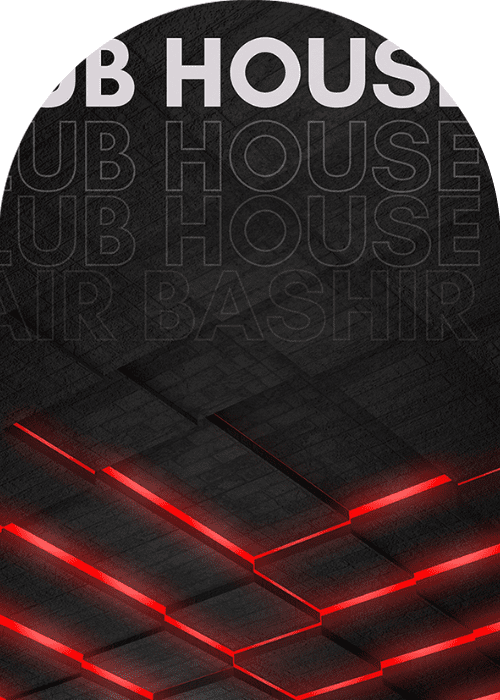 Sair Bashir Releases Club House EP
Producer Sair Bashir, who has deep regard and affection for the game, has, at last, announced the date for the release of his much-anticipated EP, "Club House."
The prodigy chose to go into the genre of House music in 2019 after a long career as a Hip Hop music producer. He has since been working on a few tracks, composing, producing, mixing, and mastering them all to create a fantastic package.
His EP, which is scheduled to be released in October 2022, is motivated by Sair Bashir's goal to maintain positive energy in the music business. He said, "I have never met an angry dancer.
Hip-hop and electronic music styles and genres are carried throughout the EP "Club House." All of the tunes from this project will bring to mind the many different types of house music, including deep house, tech house, classic house, clubhouse, soul house, and afro house. As a renowned music producer who has been experimenting with house music since the early 1990s, Sair Bashir is not surprised by this sound.
His fluid style has given rise to numerous projects over the years, including his well-known hip-hop album "One Stage Many Mics," which featured a number of up-and-coming and well-known rappers, including Pace One, Nyoil, Craig G, TOR from the illustrious B.L.U.N.T.E.D Crew from New Jersey, JawnZap7, Verse Mega, Aces High, Guy Grams, Minlus, Dox Boogie.
Sair Bashir's inventiveness will be on full display in "Club House," a brand-new experience. Major nightclubs in the United States, Europe, and other parts of the world are set to be taken over by this EP. It should be in everyone's playlist as a MUST-HAVE.