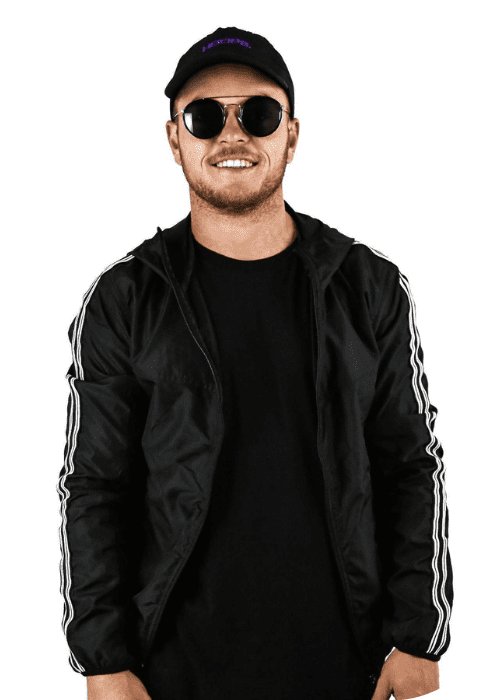 Stomping Holes "On The Floor", Jayden Goldthorpe Releases Newest Raver Anthem
Jayden Goldthorpe, the spin master from Down-Under is back with his newest release "On The Floor". This bubbly tech house banger is a massive track that will resonate with any dancefloor. 5 minutes and 28 seconds of pure foot-stomping pleasure, Jayden is no stranger behind the decks. With a long partnership with top record labels including Kapuchon, and most recently Wall Records, Jayden has shared the studio with some of the world's top electronic music artists.
With a passion for both DJ'ing and producing, Jayden's inspiration to join the ranks came from watching the industry giant, AFROJACK, at Ultra 2014. Since then, he's worked tirelessly to create his unique sound and today has caught the attention of the man himself.
Jayden's journey took a significant step forward when he signed with Kapuchon Records, a major achievement for any up-and-coming producer. With his talents already on the radar of top performers like David Guetta, Diplo, and of course, AFROJACK, his rise to fame is now incontestable.
Jayden submitted "On The Floor" to one of AFROJACK's monthly demo-streams and the hook was almost instant. Black V Neck joined the stream that featured the track and loved it, a match made in tech house heaven. The support of the three producers and AFROJACK's encouragement became a testament to Jayden's talents and as stated he was in awe.
"Which is insane to me."
"On The Floor" is a fantastic track, with a groovy bassline and driving percussion with excellent vocal chops. It's no surprise that this track caught the attention of some of the biggest names in the industry, and will surely be on every set list by the end of summer.
Jayden's hard work and dedication to the craft have paid off in a big way. His story serves as a reminder that with persistence and a passion for music, anyone can achieve their dreams. "On The Floor" is a track that showcases his talent and is sure to leave you wanting more. So, go ahead and get on the dance floor with Jayden Goldthorpe's latest hit!
Connect with Kapuchon
https://kapuchon.com
Connect with Jayden Goldthorpe
Instagram
Twitter