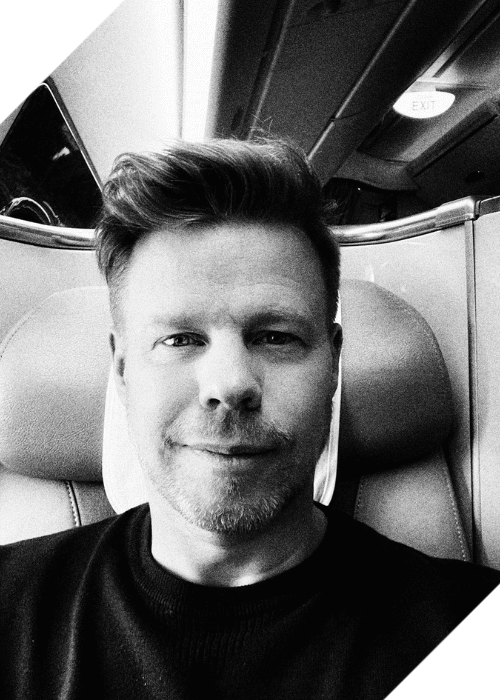 "Connect" Your Soul to the Music, Ferry Corsten New Track Breaking Charts Once Again
Ferry Corsten has been a staple in the electronic music scene since the 90s, with his work under aliases like System F and Gouryella garnering international recognition, his style is an uncontestable influence to the genre as a whole. Continuously pushing the boundaries of electronic music, his passion for the craft has been recently recognized with an award from the Dutch King himself.
His latest release, "Connect," dropped on Friday and is the first single from his upcoming album. The track features an infectious beat that is sure to inspire you to put on your dancing shoes. Ferry's love for orchestral music and melodic electronica is present through-and-through his recently released album, "As Above So Below," produced under his FERR by Ferry Corsten alias.
In a world where light and shadow coexist and anything seems imaginable, Ferry Corsten's "Connect" is a proper exercise of his expert production skills. From the throbbing bassline and pulsing rhythm to the ethereal tones and synth-filled break, this track has it all. With a progressive house style and transient vibe, the track is unmistakably Corsten. "Connect's" self-evident message of the importance of interpersonality, is a recurring theme in Corsten's music that fundamentally has a deep community element, especially when related to the dancefloor.
Now on tour, Ferry Corsten's "What The F" concerts allow listeners to fully appreciate his wide musical repertoire. With a full catalog of famous songs reworked and rearranged in a futuristic style "What the F" has a sold-out trail of electronic love ahead. With 20 cities conquered thus far, "What The F" continues its worldwide dominion in 2023 with forthcoming events all around the world.
Ferry's creative output includes the record label Flashover Recordings and the radio program Resonation Radio, both of which are broadcast weekly from the legendary ASOT studio. Always one step ahead of the curve, It's exciting to think about what the virtuoso will do on his upcoming album in 2023. But his first single, "Connect," hints at the massive production that's in the works.
Ferry's UNITY project has also been a highlight of his recent work. The concept, launched in 2018, aims to unite the trance community through collaborations with other iconic trance acts. Ferry has partnered with VH1's Save The Music Foundation, which helps reinstate music programs for children in schools. His collaborations have included works with Paul Oakenfold, Ilan Bluestone, Gabriel & Dresden, Sander van Doorn (under his Purple Haze alias), and most recently with Ciaran McAuley on "Mo Chara."
Ferry's passion for music continues to drive him forward, and his latest release, "Connect," is sure to delight fans and newcomers alike. With his upcoming album on the horizon and his ongoing tour, Ferry Corsten is a force to be reckoned with in the world of electronic music.
Follow Ferry Corsten:
Instagram | Twitter | YouTube | Spotify | Twitch