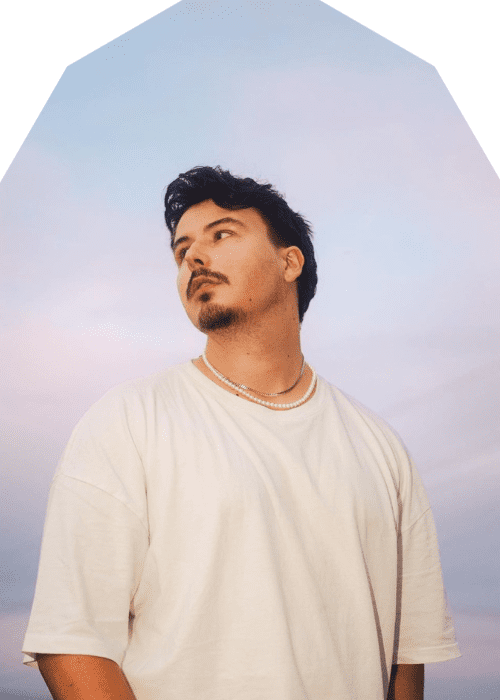 Avaion & Magnus Build A Fresh New Path for the EDM Universe with "Where Did You Go"
Get ready to be transported to the low-lit corners of an underground club with AVAION and MAGNUS' latest collaboration, "Where Did You Go." The track is a masterful fusion of AVAION's hypnotic sound and MAGNUS' soulful vocals, resulting in a deeply emotive and dance-heavy experience. Epic in its sound, and darkly delicious in its mood, "Where Did You Go" is going to be one of the songs of the summer.
AVAION has been making waves in the electronic music scene, gaining a growing fan base with his unique sound, which combines futuristic basslines, uplifting beats, and melancholic vocal rap. His latest collaboration with Scottish producer, singer, songwriter, and instrumentalist MAGNUS, takes his artistry to the next level.
"Where Did You Go" is a track that mirrors the inner dialogue of confusion and the search for amity, inviting listeners to get lost in the deeply subdued electronic notes. The track features symphonic synth loops and lyrical rhetoric propositions that transport you to the underground club scene. The familiar vocal harmonies of AVAION and a steady drum rhythm soothe the angst, while radiant breaks interject with jarring electro keys that cut through the tension.
AVAION and MAGNUS' collaboration is a seamless intertwining of musical identities, resulting in a unique sound palette and emotional resonance. AVAION's passion for his art and his reluctance to compromise on his vision as an artist have garnered international recognition. Meanwhile, MAGNUS' talent in producing, songwriting, and vocal work has elevated him to a must-know basis in the industry.
"Where Did You Go" is the second installment of AVAION's highly anticipated EP in Autumn 2023, following his latest emotive single, "Broken." The track is out now on Sony Music and is a must-listen for anyone who loves electronic music. Get ready to experience the captivating and emotive sound of AVAION and MAGNUS in "Where Did You Go."
Follow AVAION:
Instagram | Facebook | YouTube | TikTok